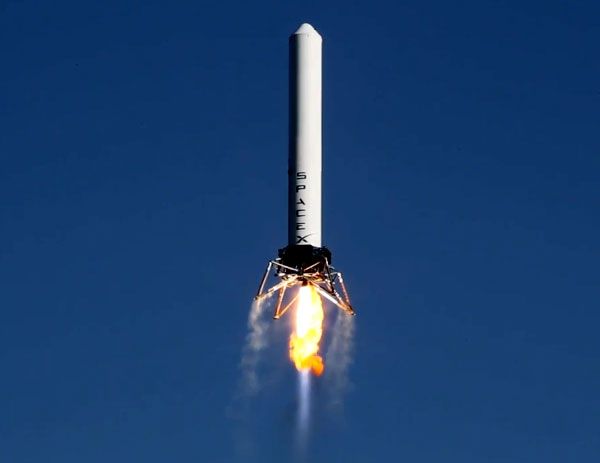 SpaceX
The Grasshopper reaches new heights...
Marking an obvious improvement over
the 262.8-foot (80.1 meters) altitude
that the vehicle attained on March 7, SpaceX's
Grasshopper
rocket reached an astonishing height of 820 feet
(250 meters)
last Friday—with an added touch of landing
precisely
on the
(burnt)
spot where it lifted off from more than a minute earlier. Check out these screenshots from the Youtube video...and then view the actual clip itself, which is posted at the very bottom of this entry.
SpaceX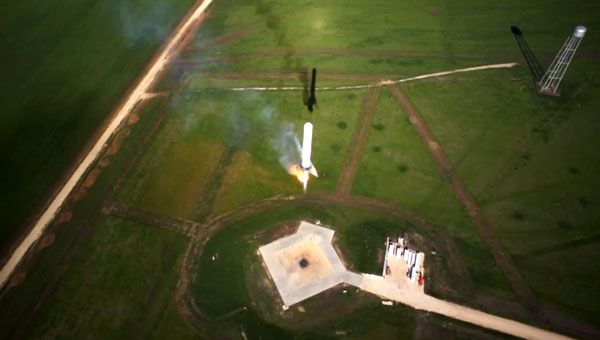 SpaceX
SpaceX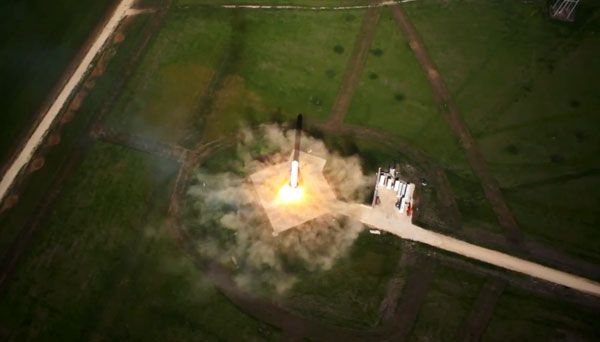 SpaceX
SpaceX
---