"A somber Spring night in Boston."
So were the words of Canadian Space Agency astronaut Chris Hadfield, who took this night photograph of Boston and posted it
on Twitter
several hours after today's tragic events in the city. My condolences to those who were affected by this afternoon's senseless attacks.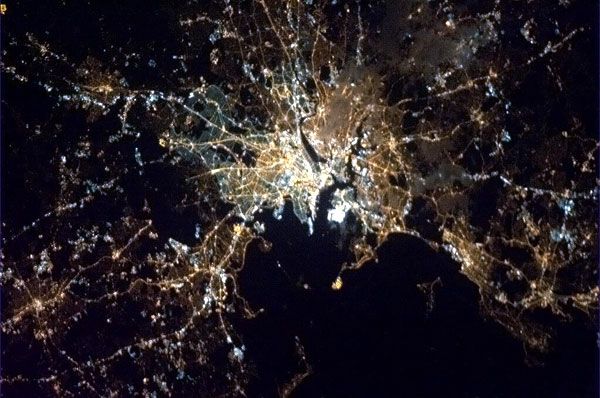 NASA / Canadian Space Agency / Chris Hadfield