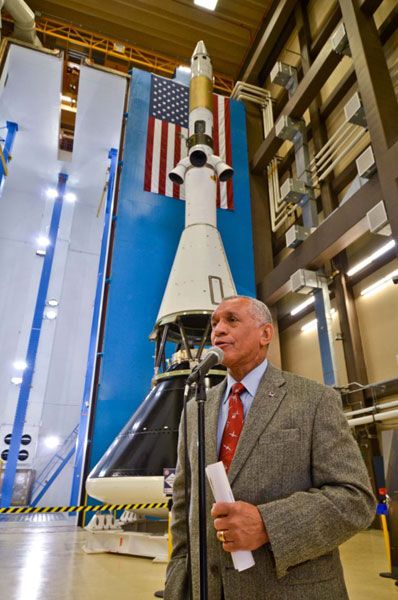 NASA
Orion Update...
Yesterday, NASA Administrator Charles Bolden paid a visit to Lockheed Martin's Waterton Facility near Denver, Colorado...where he checked up on the
Orion Multi-Purpose Crew Vehicle
(MPCV)
as it continued to undergo acoustic testing. This came five days after another Orion test article, based at NASA's Langley Research Center in Virginia, underwent a final water landing drop test inside a 20-foot-deep pool known as the Hydro Impact Basin. See pics below.
Click here
to read a
Florida Today
article about NASA's plan to increase Lockheed Martin's $6.4 billion Orion contract by $375 million...to ensure that the company will have the funding it needs to prepare the MPCV for its first sojourn into space, during the
Exploration Flight Test
, in early 2014.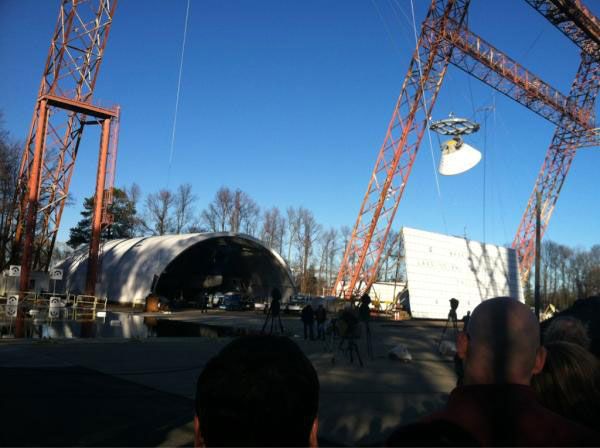 NASA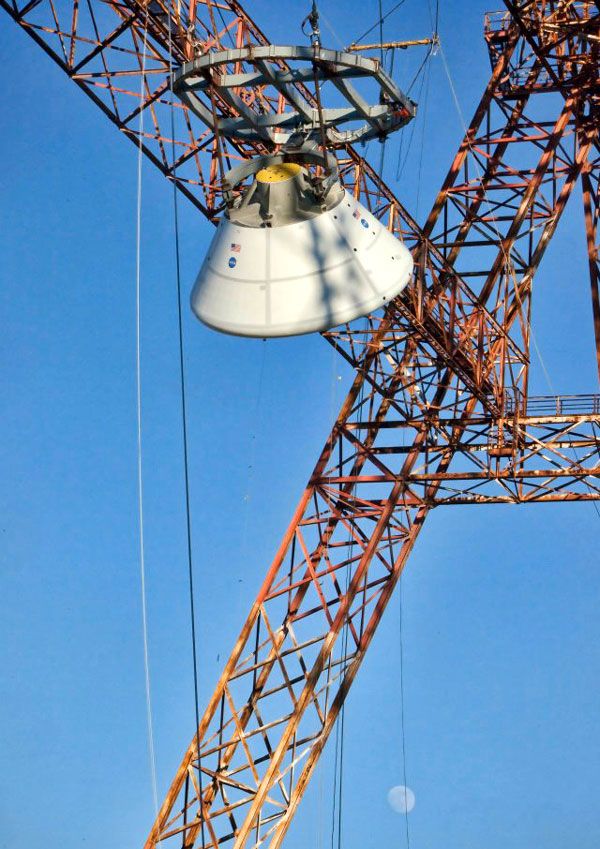 NASA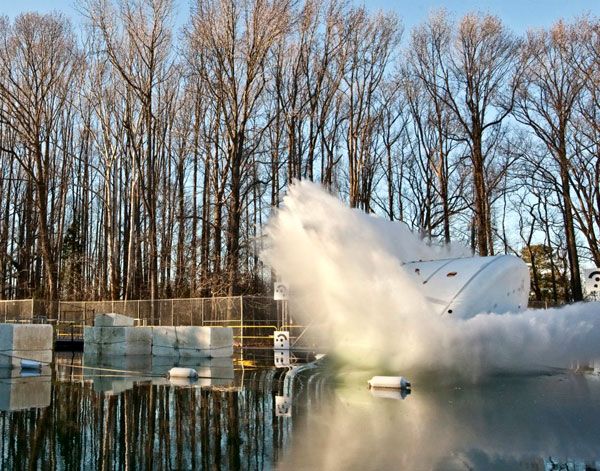 NASA