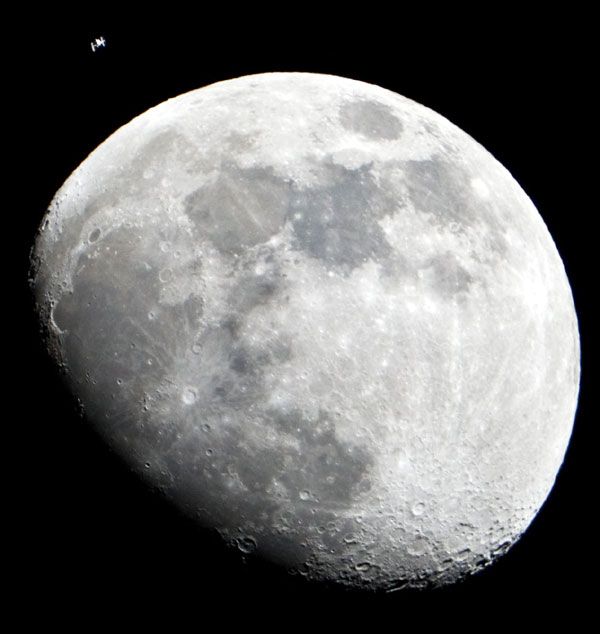 NASA
Last week,
a NASA photographer at the Johnson Space Center in Texas captured this awesome imagery of the International Space Station
(ISS)
flying across the Moon's disk. The ISS was 242.8 miles
(390.8 kilometers)
above Houston when these photos were taken during the early evening of January 4. If you want to take your own amazing pics of Earth's largest artificial satellite superimposed against Earth's only natural satellite, obtain these equipment and use the following settings on your camera: A
Nikon D3S
with 600mm lens and 2X converter...as well as a Heavy Duty
Bogen / Manfrotto
Tripod with sandbag and a trigger cable to reduce camera shake. Adjust the camera's f-stop to 1/1600 @ f/8, and the exposure set to ISO 2500 on High Continuous Burst. To find out when the next ISS sighting will be from your hometown, visit
NASA Skywatch
.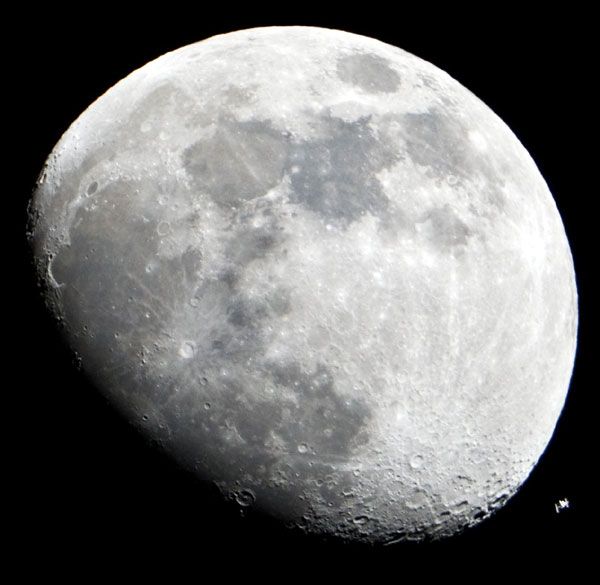 NASA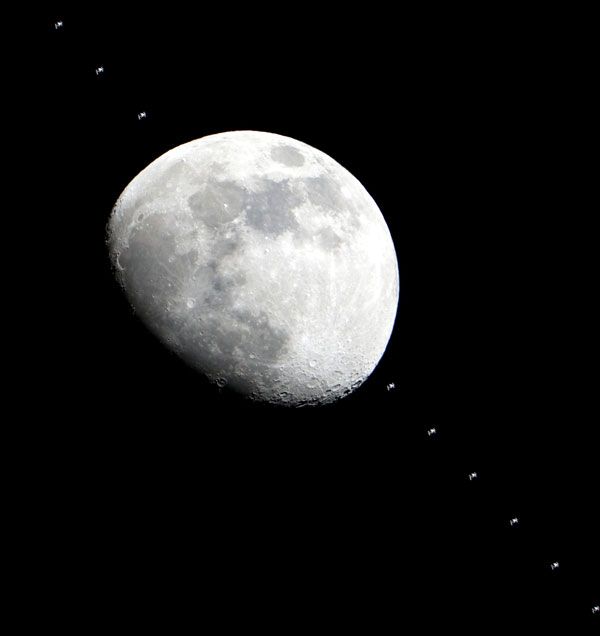 NASA