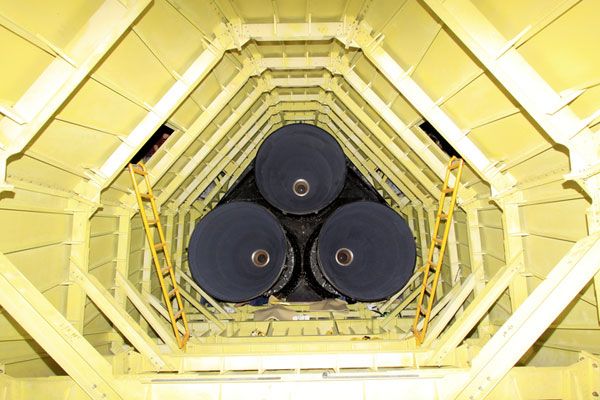 NASA / Jim Grossmann
Discovery: Retirement Update...
Last Thursday, the tail cone that will protect
Discovery's
three Replica Shuttle Main Engines during her flight from Florida's Kennedy Space Center to Virginia
this April
was attached to the vehicle inside Orbiter Processing Facility-1. This milestone comes despite the fact Discovery's twin Orbital Maneuvering System
(OMS)
thruster nozzles weren't reattached to the spacecraft. Currently, there is no public info as to whether the OMS nozzles will be re-installed at the Udvar-Hazy Center
(the museum where Discovery will go on permanent display)
in Virginia or the thrusters won't be reattached
at all.
I'm hoping that the former will ring true.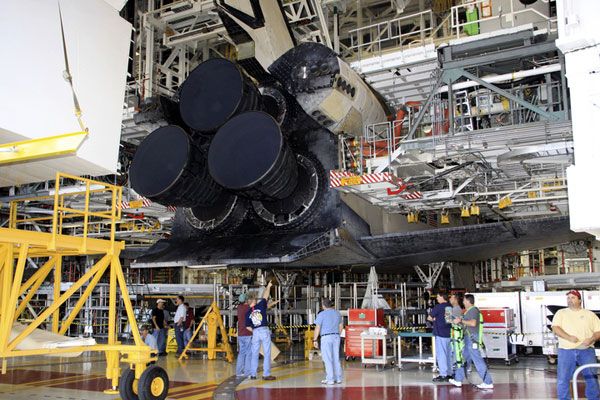 NASA / Jim Grossmann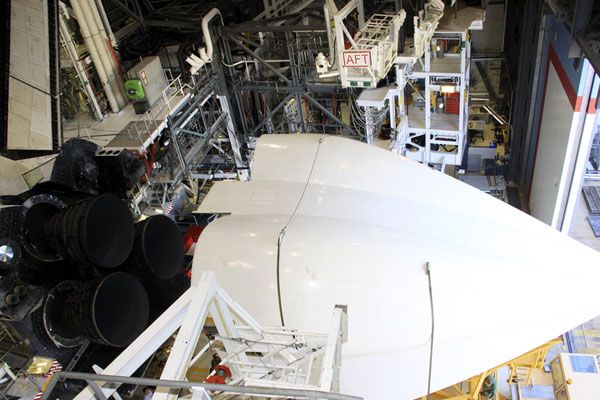 NASA / Jim Grossmann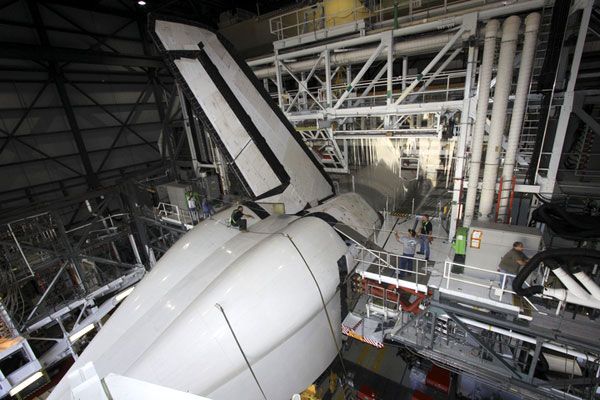 NASA / Jim Grossmann