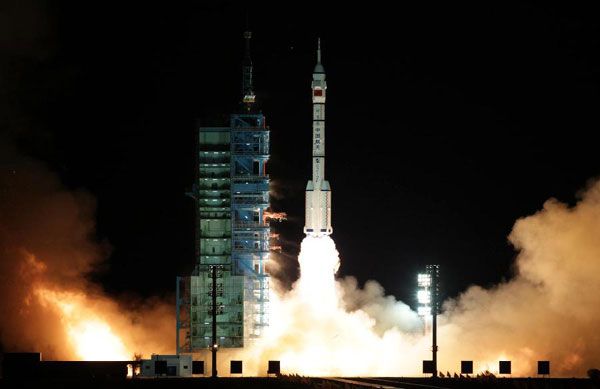 CCTV
NEXT STOP: TIANGONG-1...
At 2:58 PM, Pacific Daylight Time yesterday, an unmanned
Shenzhou
spacecraft launched onboard a
Long March 2F
rocket from northwestern China. After it docks with
Tiangong-1
tomorrow
(U.S. Time)
, the
Shenzhou-8
vehicle will stay attached to the prototype space station for 12 days—after which Shenzhou-8 will undock from the module and conduct another docking maneuver with it before autonomously returning to Earth several days later.
Tiangong-1 is a prototype to a manned space station that China hopes to launch by the end of this decade...around the time the International Space Station is scheduled to be de-orbited no sooner than 2020, after being in low-Earth orbit for 22 years.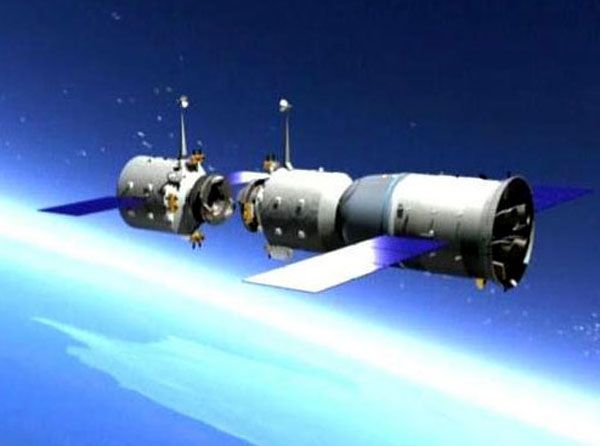 China Manned Space Engineering Office