ORION MOVES ONE STEP CLOSER TO FLIGHT...
Last Friday, construction began on the first
Orion Multi-Purpose Crew Vehicle
(MPCV)
that will launch on its inaugural test flight onboard a
Delta IV
rocket in the summer of 2013. The first components of the MPCV were welded together at the Michoud Assembly Facility in Louisiana.
Once welding is complete, the Orion vehicle will be transported from Michoud to the Kennedy Space Center
(KSC)
in Florida...where major components such as the heat shield will be attached. At KSC, Orion will undergo final construction and checkout procedures prior to soaring into low-Earth orbit less than two years from now.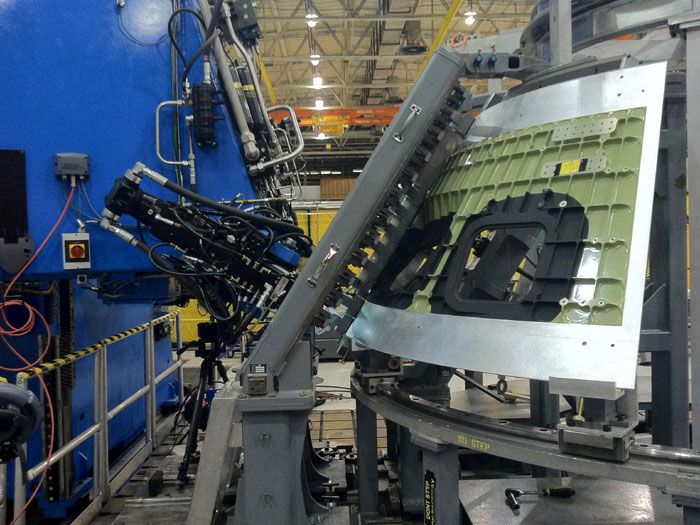 NASA