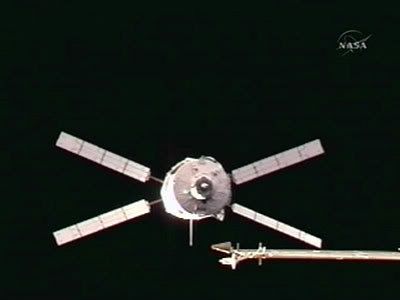 NASA TV
IMAGES OF THE DAY...
The European Space Agency's
(ESA)
third Automated Transfer Vehicle
(ATV)
to fly to the International Space Station (ISS) arrived at its launch site in Kourou, French Guiana almost two weeks ago on August 25. Named
Edoardo Amaldi
after the late Italian physicist, the ATV is currently scheduled for launch to the ISS on February 29 of next year. The two ATVs that flew before it were named the
Jules Verne
and
Johannes Kepler
, respectively.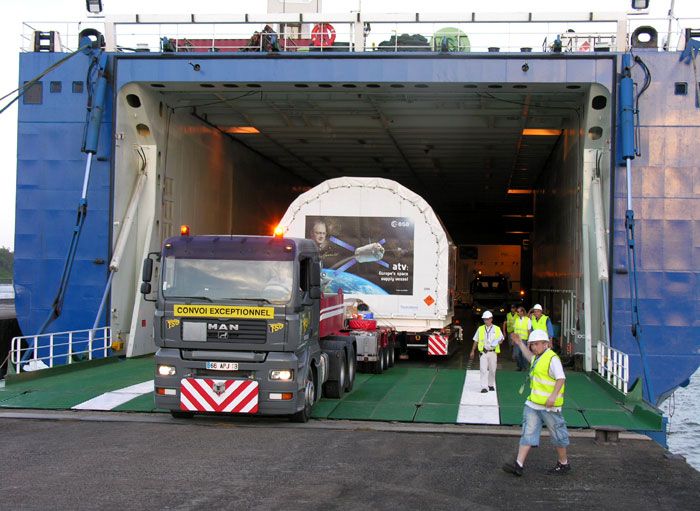 ESA