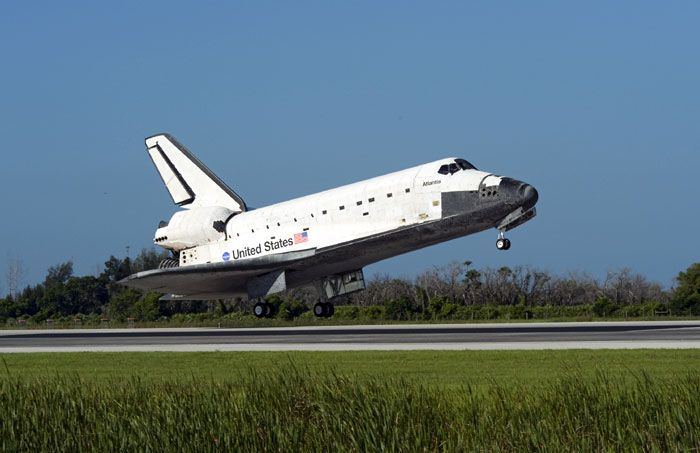 NASA / Carl Winebarger
A CURTAIN CALL FOR ATLANTIS...
At 5:48 AM, Pacific Daylight Time today, space shuttle
Atlantis
safely touched down at Kennedy Space Center in Florida. The successful conclusion of her flight,
STS-132
, means that there are only two more missions
(STS-133 and STS-134)
that officially remain in the shuttle program before it comes to an end...and those pair will be flown by Atlantis' sister ships
Discovery
and
Endeavour
, respectively. If Congress and NASA do not approve an additional flight
(STS-135...which would be flown by Atlantis)
that's been rumored online for a while, then today will officially be the day that the second youngest orbiter in the shuttle fleet made her swan song. Below are three cool images showing Atlantis docked to and orbiting near the International Space Station...for her 11th and final
(scheduled)
time.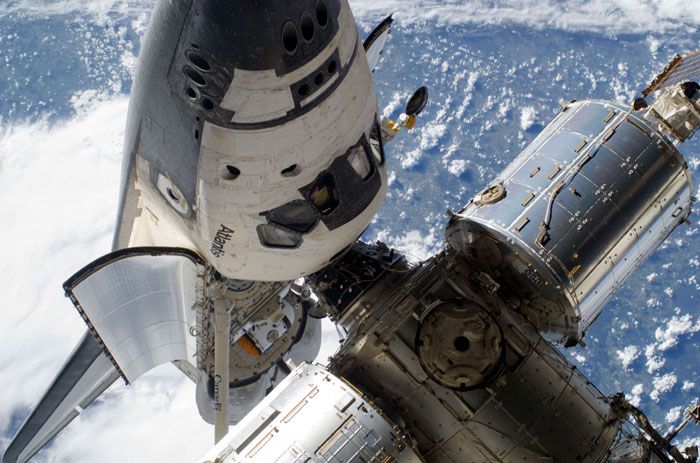 NASA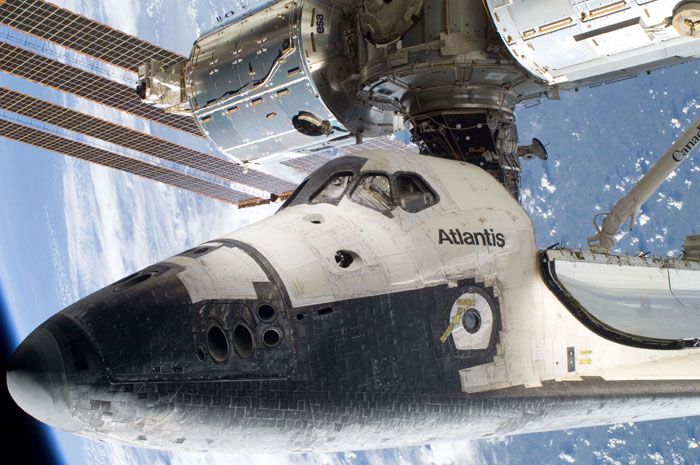 NASA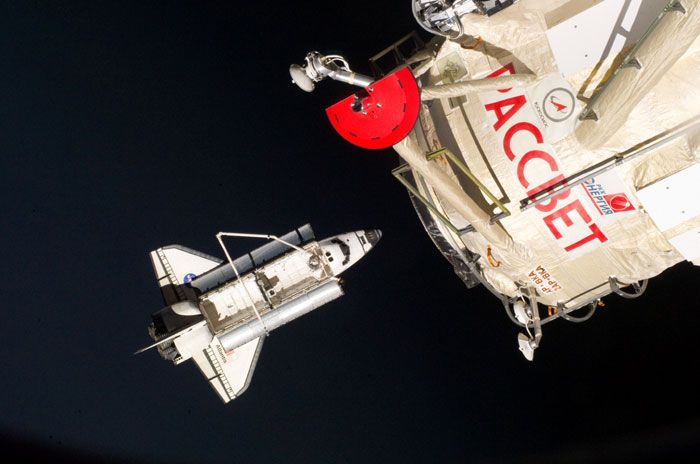 NASA