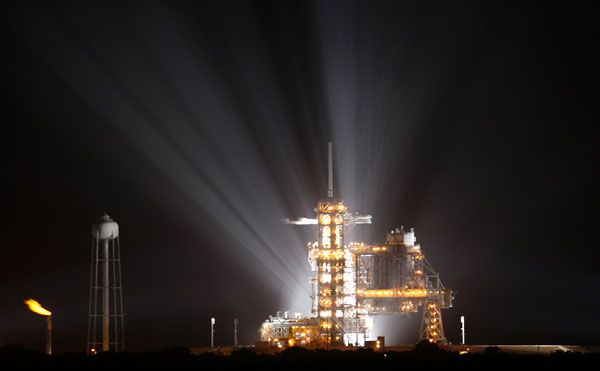 Gary Rothstein / EPA
PHOTOS OF THE DAY...
The launch of space shuttle
Discovery
was scrubbed for the second straight day, but oh well. When was the last time a shuttle launched on time? Um... 2007? Anyways, these three photos were taken during Discovery's previous liftoff attempt yesterday. Meteorologists at NASA's Kennedy Space Center predicted an 80% chance of acceptable launch weather conditions for last night.
...
Needless to say, those meteorologists need a deduction in pay. That is all.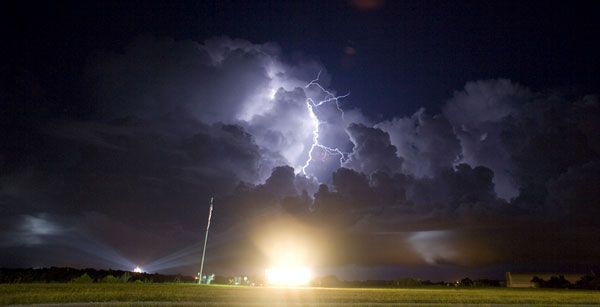 Justin Deniere / EPA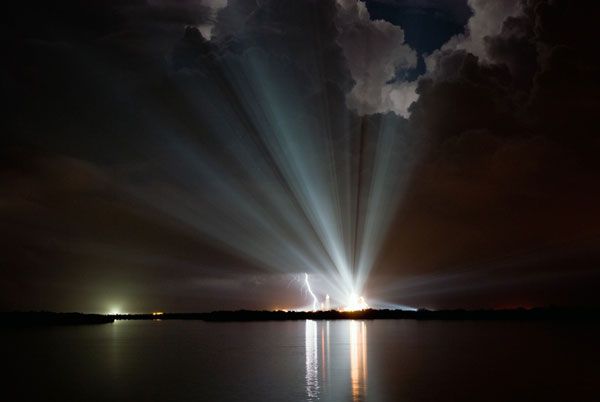 NASA / Ben Cooper