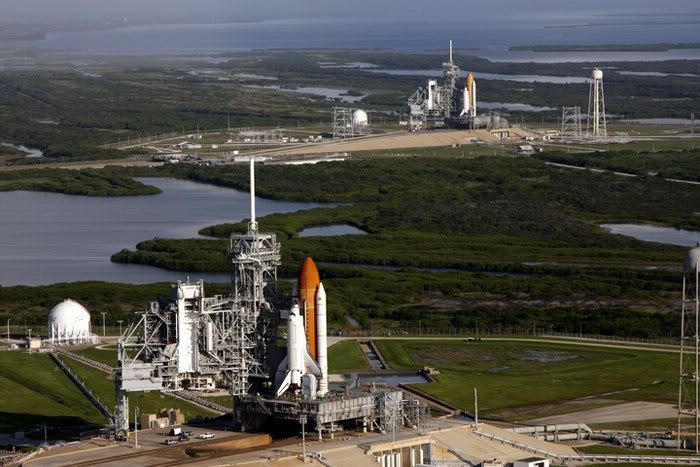 NASA / Troy Cryder
TWO BIRDS, READY FOR FLIGHT...
At 3:59 AM, Pacific Time yesterday, space shuttle
Endeavour
arrived at Kennedy Space Center's Launch Pad 39B to begin preps for a potential rescue mission
(STS-400)
if
Atlantis
is found damaged during her flight to the
Hubble Space Telescope
. Atlantis herself has been at Pad 39A since
September 4
, and is still on track for an October 9 launch to HST.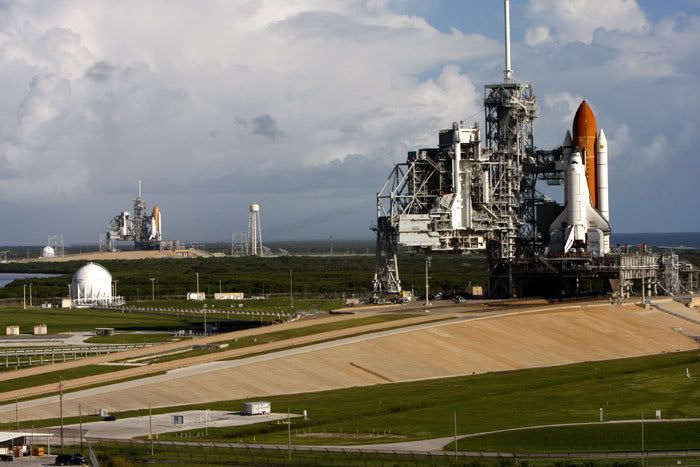 NASA / Troy Cryder
If Atlantis is found to be unscathed during
STS-125
, Endeavour will be rolled over to Pad 39A, and begin preparations for her next official flight,
STS-126
. 39B will then officially be handed over to NASA's Constellation program, and will be the site of
next year's launch
of the
Ares I-X
rocket. Ares, in case you didn't know, is the vehicle that will hopefully launch American astronauts back to the Moon by 2020. Hopefully.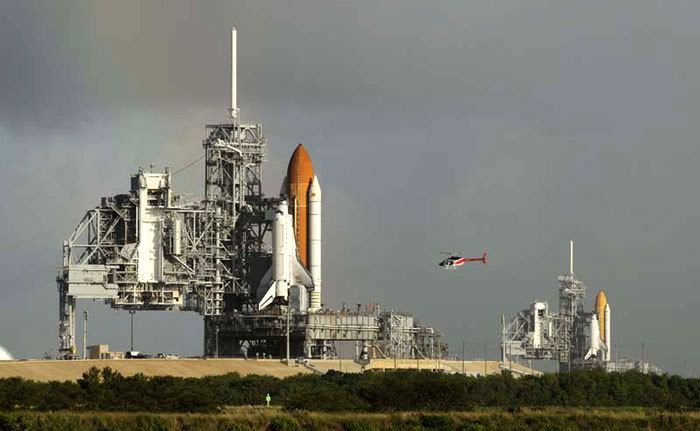 FLORIDA TODAY / Michael R. Brown