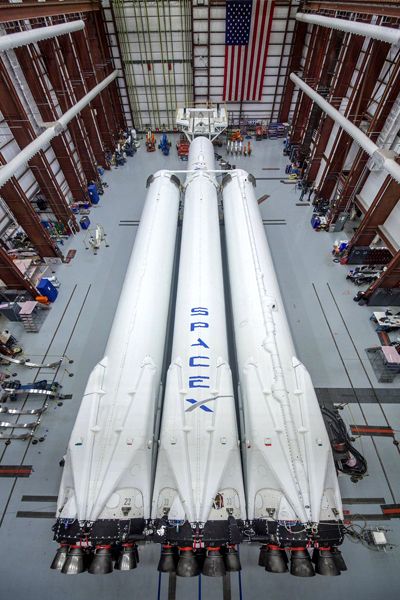 Elon Musk / SpaceX
Earlier today,
SpaceX founder Elon Musk
tweeted these three images
of the first
Falcon Heavy
rocket lying horizontal inside its processing facility at NASA's Kennedy Space Center in Florida. The giant vehicle is set to be rolled out to Launch Pad 39A to undergo a static-fire test sometime before the end of this month—prior to embarking on its maiden flight into space sometime in January. It remains to be seen if Musk's Tesla
Roadster
will
indeed
be
the first payload
to fly on the Falcon Heavy next month... Stay tuned.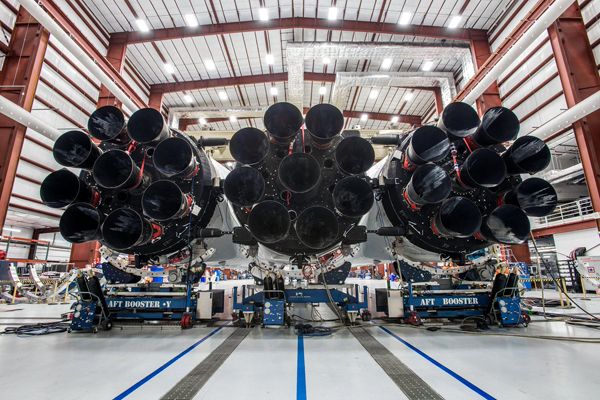 Elon Musk / SpaceX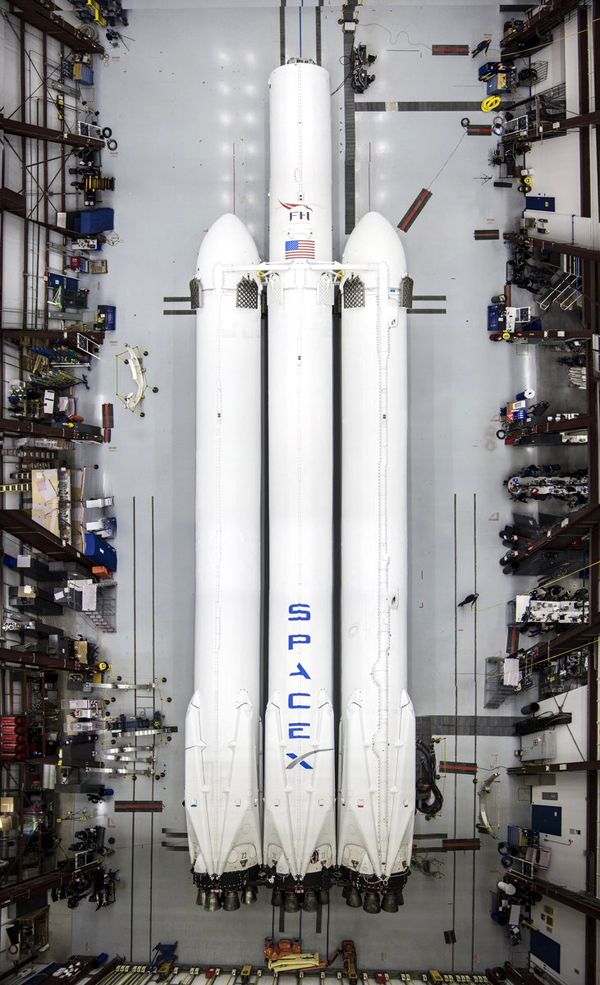 Elon Musk / SpaceX