New Shepard In-Flight Escape Test (Press Release)
On October 5, 2016,
New Shepard
performed an in-flight test of the capsule's full-envelope escape system, designed to quickly propel the crew capsule to safety if a problem is detected with the booster. At T+0:45 and 16,053 feet
(4,893 meters)
, the capsule separated and the escape motor fired, pushing the capsule safely away from the booster. Reaching an apogee of 23,269 feet
(7,092 meters)
, the capsule then descended under parachutes to a gentle landing on the desert floor. After the capsule escape, the booster continued its ascent, reaching an apogee of 307,458 feet
(93,713 meters)
. At T+7:29, the booster executed a controlled, vertical landing back at the West Texas Launch Site, completing its fifth and final mission.
Source:
Blue Origin
****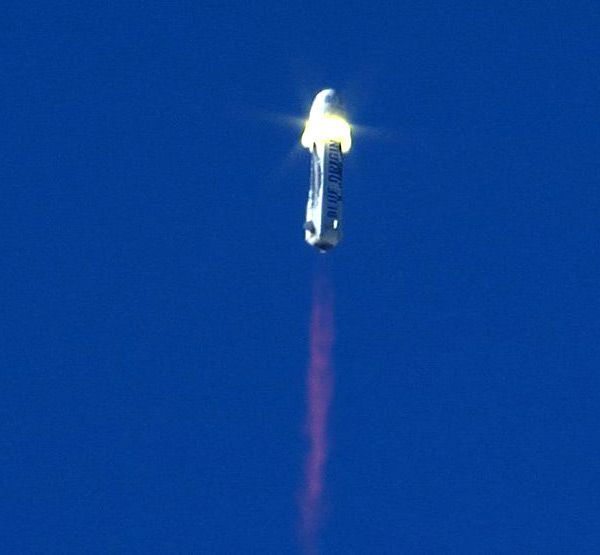 Blue Origin