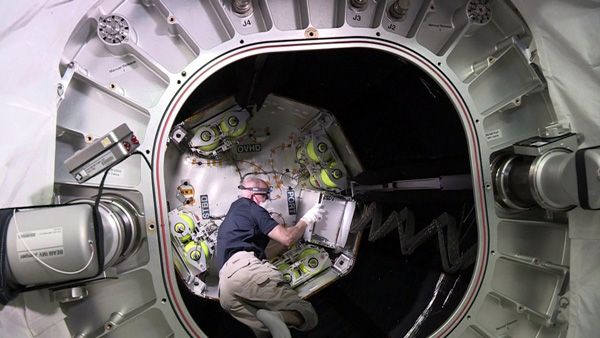 NASA
Earlier today,
NASA astronaut Jeff Williams installed sensors inside the
Bigelow Expandable Activity Module
(BEAM)
after entering the experimental habitat for the first time yesterday. Sensors were placed inside the module that will study air pressure and collect other data while BEAM is attached to the International Space Station for the next two years. The hatch on BEAM will then be closed again by tomorrow...and not re-opened till August.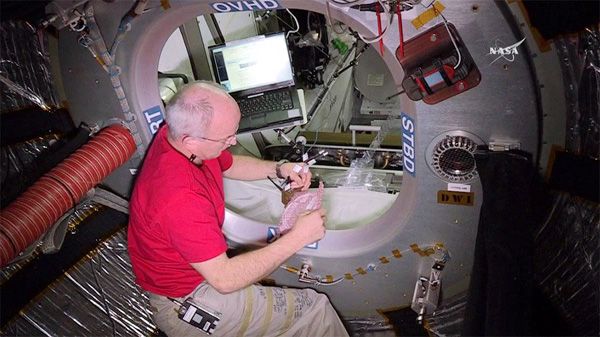 NASA TV
NASA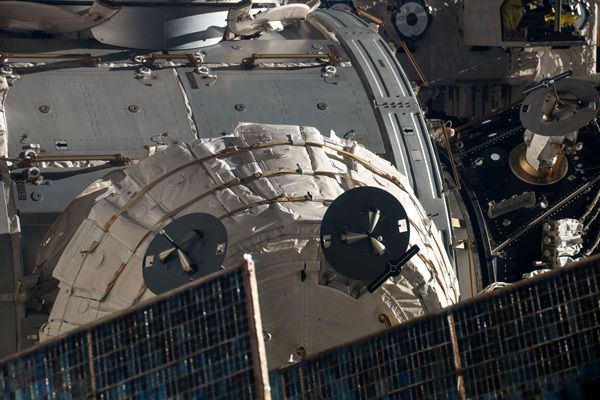 NASA