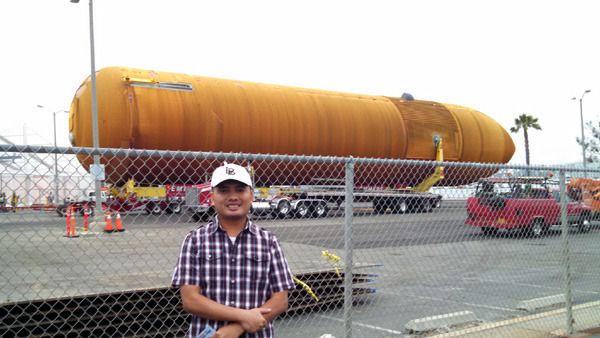 Earlier today,
I drove down to Marina del Rey to check out space shuttle fuel tank
ET-94
after it arrived in the coastal city
(following a month-long voyage from New Orleans, Louisiana)
yesterday. For those of you who are interested in seeing the California Science Center's newest museum piece in person, go to the
Fisherman's Village
located on Fiji Way...where the tank will be until Friday night. ET-94 begins its move to downtown Los Angeles at 12:01 AM
(Pacific Time)
on Saturday. It should arrive at the Science Center at 8:30 PM
(PT)
that night.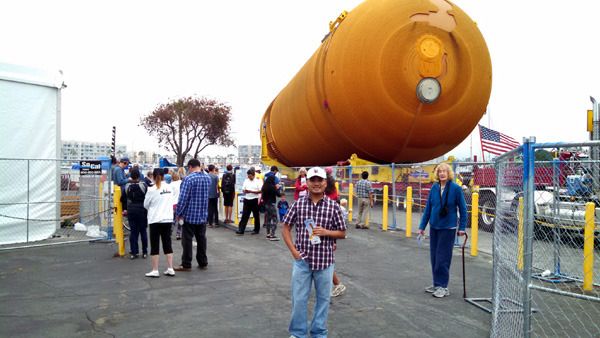 The address for Fisherman's Village is
13755 Fiji Way, Marina del Rey, CA 90292.
Parking is at least $7 at the nearest lot. Head on down now!