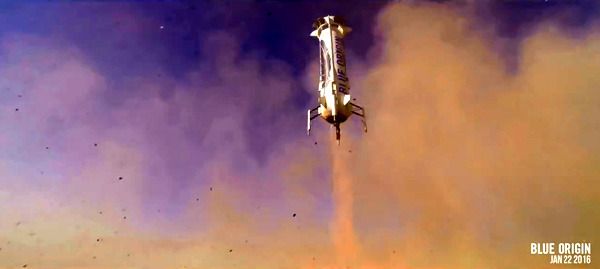 Blue Origin
Check out the awesome video
below showing Blue Origin's
New Shepard
rocket blasting off towards the boundary of space yesterday before safely returning to its launch site in West Texas. In the previous flight that took place on November 23
of last year,
New Shepard rose to an altitude of 329,839 feet
(100.5 kilometers, or 62.5 miles)
before heading back to Earth. This time around, the booster soared a little bit higher...reaching an apogee of 333,582 feet
(101.7 kilometers, or 63.2 miles)
before descending to its desert drop zone. It will be a momentous day when Blue Origin sends another New Shepard rocket beyond Earth's atmosphere—with humans riding aboard its capsule. It would be a momentous day, indeed.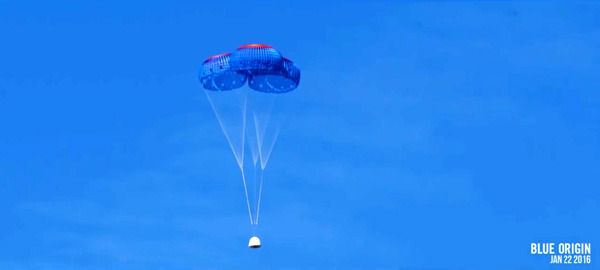 Blue Origin
---