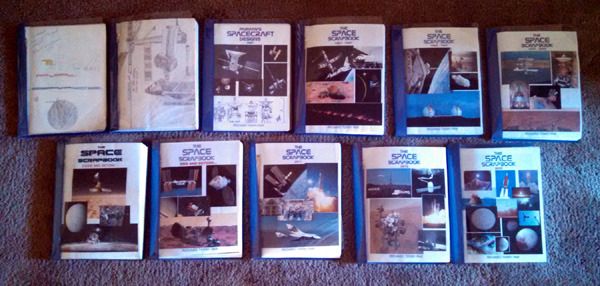 Just thought I'd share
these new photos that I took of
several albums that I created
over 25 years
(from 1990 to 2015)
. 2015 marked the final year that I collected space-related articles from various newspapers
(mostly the
Los Angeles Times
)
and compiled them in
Acco
plastic binders. If you click on the photo above to enlarge it, you'd see that there's a 2-year gap between the 2012 album and the one for last year. That's because
1.)
I only had one more binder left and didn't feel like buying more, and
2.)
I wanted to save the final binder for a year in which very significant space events took place. Those events originally were
Dawn's
arrival at dwarf planet Ceres last March and
New Horizons'
flyby of fellow dwarf planet Pluto last July...but I didn't know that 2015 would also mark the Planetary Society's successful test flight of its
LightSail
solar sail prototype last May, Blue Origin and SpaceX's triumph in safely landing rocket boosters back on the ground after launch last November and December, respectively, Japan finally inserting its
Akatsuki
spacecraft into orbit around Venus on December 6
(Pacific Time)
following a 5-year delay due to a propulsion problem, and the historic discovery that water still flows on Mars last September.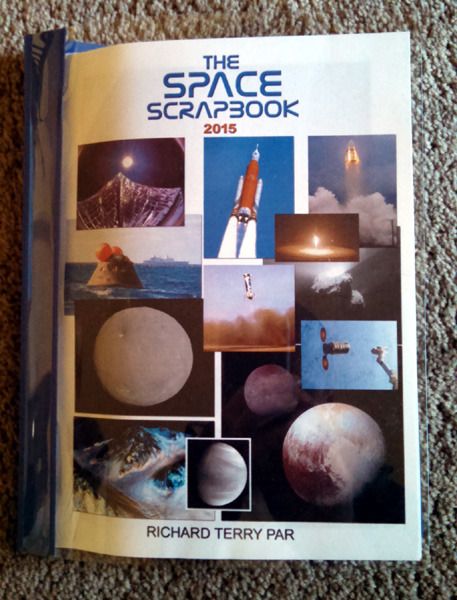 The coming years will also mark historic moments for spaceflight
(especially in 2018...when the Space Launch System hopefully lifts off for the first time, Europe's second ExoMars mission heads to the Red Planet, and the James Webb Space Telescope is finally sent into the heavens)
—but constantly browsing through every single page of a newspaper
(except the sports section, obviously)
to find a space article is time-consuming. It is time to move on... But don't worry; this blog will always be here for me to post press releases and personal news and pics in regards to the awesome events that take place in space exploration almost every day. Other than that, carry on— And have a great year!