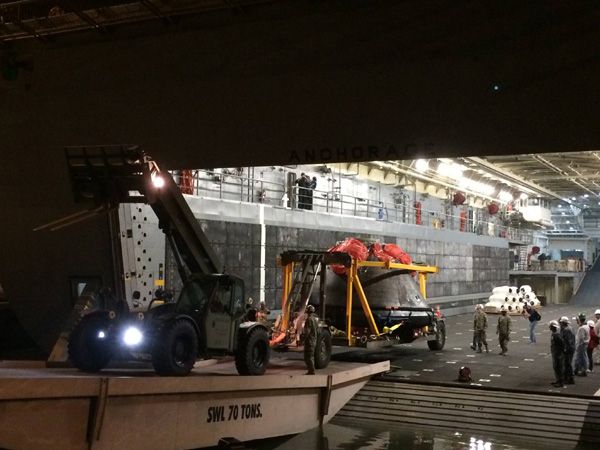 NASA / Amber Philman
Yesterday afternoon,
the
USS Anchorage
arrived at Naval Base San Diego after completing a 3-day trip that began once the U.S. warship retrieved the
Orion
spacecraft from the Pacific Ocean last Friday. Having traveled 60,000 miles in space during
Exploration Flight Test 1
and 600 miles from its splashdown zone to Southern California, Orion will now make a 2,500-mile roadside trip back to NASA's Kennedy Space Center in Florida. This Orion capsule will be refurbished and reused during the
Ascent Abort 2
test at Cape Canaveral in 2018. The next Orion to fly into space
(on Exploration Mission 1)
is now in production by Lockheed Martin...at the Michoud Assembly Facility near New Orleans, Louisiana.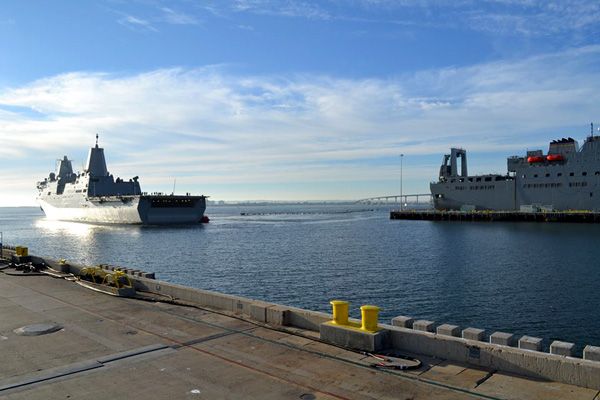 NASA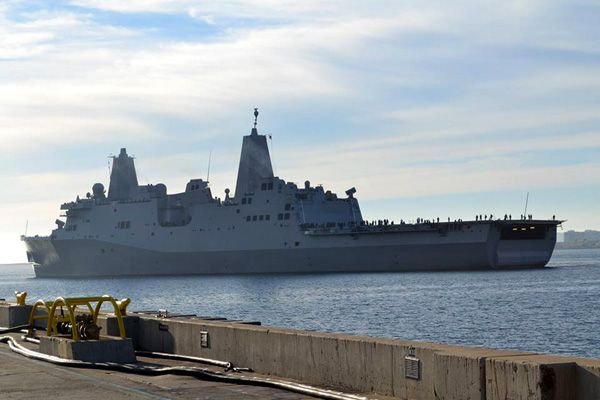 NASA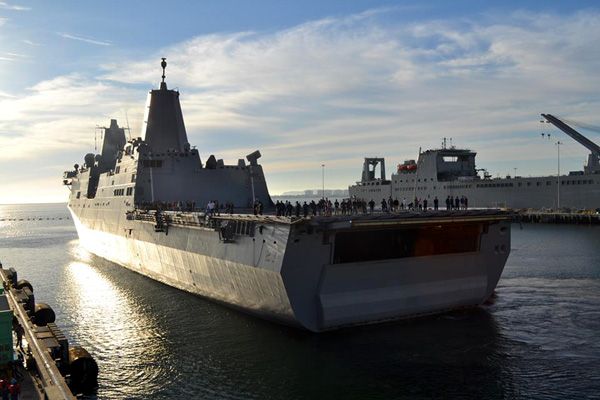 NASA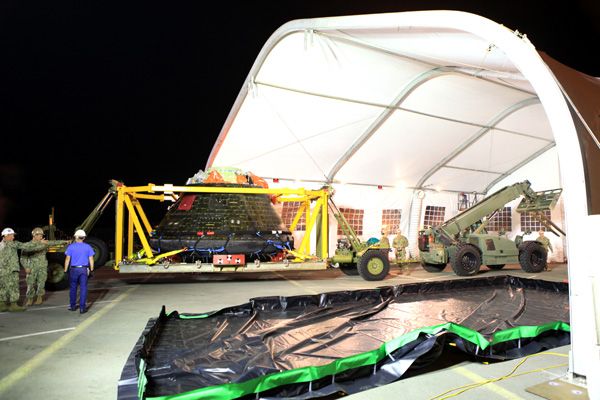 NASA / Cory Huston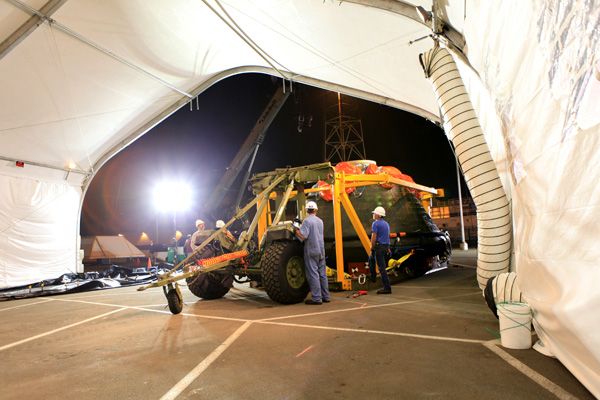 NASA / Cory Huston