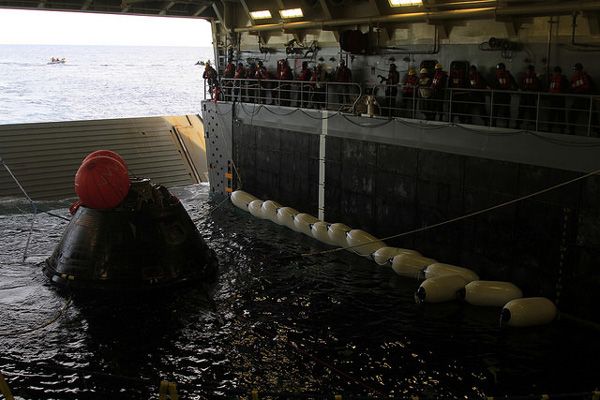 NASA
Two days after successfully soaring
into space aboard
Exploration Flight Test (EFT)-1
,
Orion
is on the verge of arriving at the U.S. mainland after safely being recovered from its splashdown zone in the Pacific Ocean. The
USS Anchorage
, with NASA's newest human-rated spacecraft onboard, is set to arrive at Naval Base San Diego tomorrow. From there, Orion will be transported via roadside back to the Kennedy Space Center
(KSC)
in Florida...where all of the sensors and cargo placed inside the capsule will be removed and processed. The Orion EFT-1 vehicle will be reused for the
Ascent Abort 2
test in 2018...the same year that another Orion will fly aboard the
Space Launch System
during its maiden flight from KSC's Launch Complex 39B. That Orion, which will make an unmanned flyby of the Moon on
Exploration Mission 1
, will harbor the changes made to it in response to all of the data that Lockheed Martin
(the prime contractor for Orion)
obtained from last Friday's flawless demonstration. Stay tuned.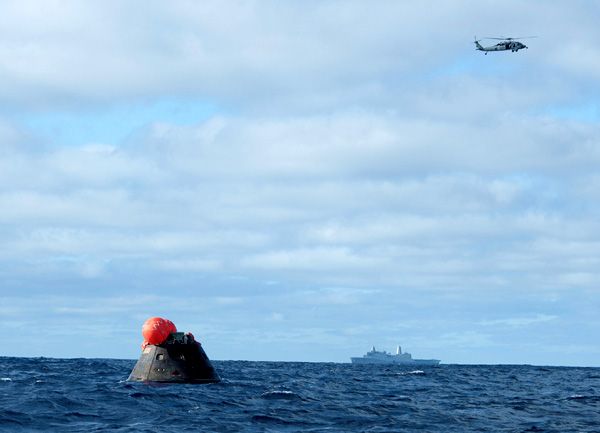 NASA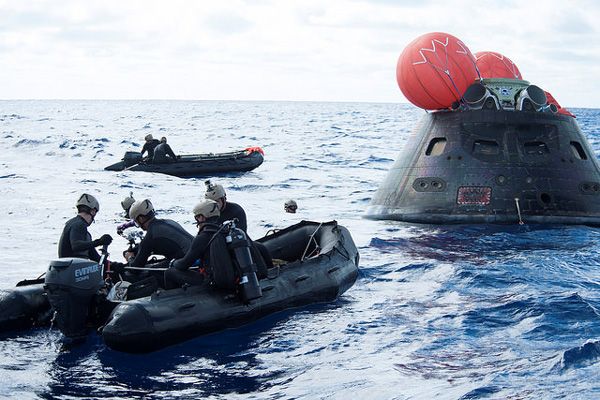 NASA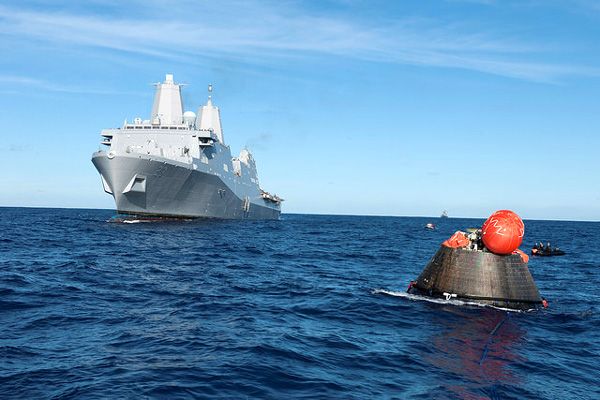 NASA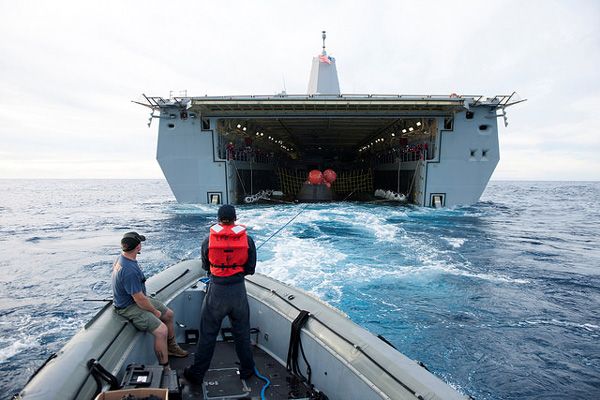 NASA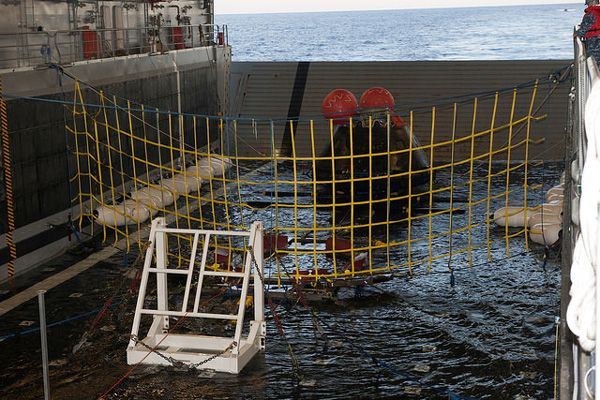 NASA