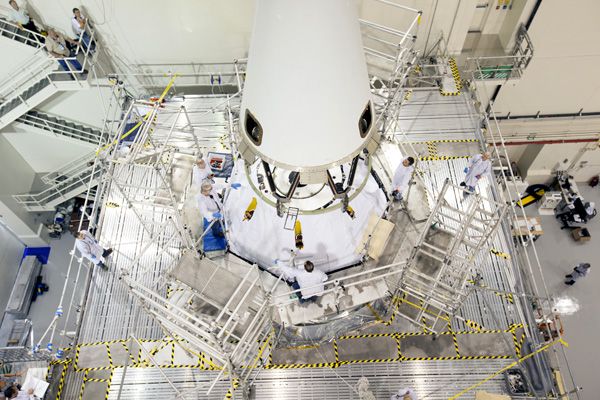 NASA / Cory Huston
Earlier today,
technicians inside the Launch Abort System Facility
(LASF)
at NASA's Kennedy Space Center in Florida installed the Launch Abort Motor atop of
Orion
as it gets closer to its December 4 flight date. All that needs to be done now is to attach the
four ogive panels
around the spacecraft...thus completing its Launch Abort System
[whose jettison motors will be the only thrusters active during the launch of Exploration Flight Test (EFT)-1 less than nine weeks from now]
. Orion will remain inside LASF till mid-November—when the capsule finally reaches the huge milestone of being transported to Space Launch Complex 37 at Cape Canaveral Air Force Station to be mated with its
Delta IV Heavy
rocket. The clock is ticking down towards lift-off of this momentous flight for NASA's human spaceflight program.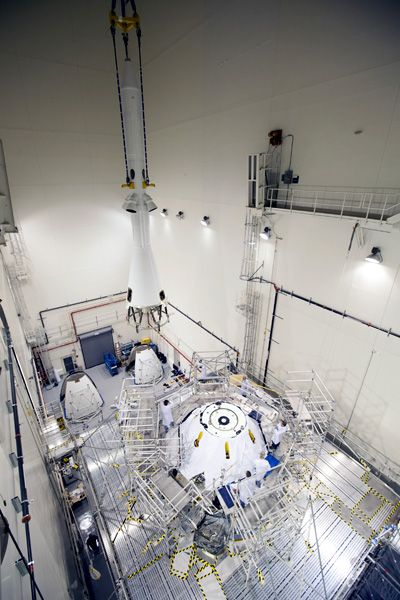 NASA / Cory Huston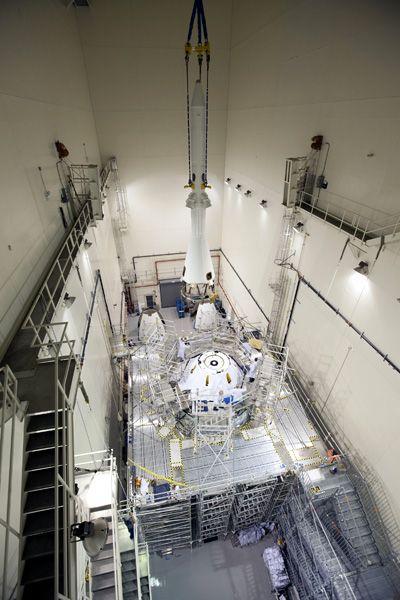 NASA / Cory Huston
NASA / Cory Huston