After undocking
from the International Space Station
(ISS)
on October 28 following a successful mission that started with the freighter arriving at the orbital outpost
on June 15,
the
Albert Einstein
Automated Transfer Vehicle
(ATV-4)
burned up in Earth's atmosphere and was destroyed as expected yesterday. The European Space Agency plans to launch a fifth and final ATV, the
Georges Lemaître
, to the ISS sometime next year...before shifting gears and beginning development on the Service Module that will fly with NASA's
Orion Multi-Purpose Crew Vehicle
—which is set to soar into space for the very first time
next September.
ESA's Service Module will see flight when Orion partakes in the
Space Launch System
's maiden journey towards the Moon
in 2017.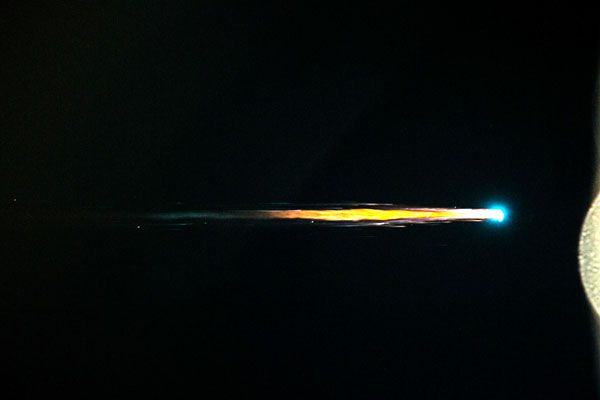 ESA / NASA