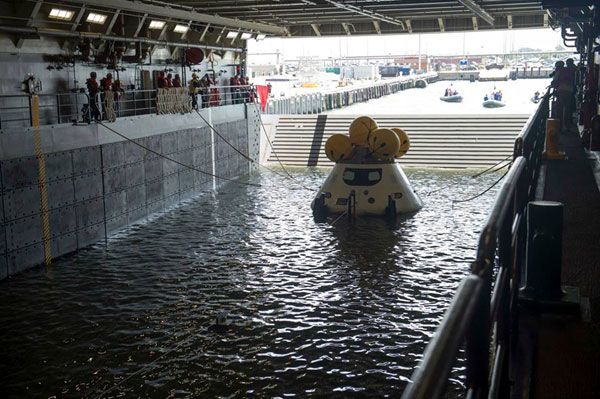 NASA / U.S. Navy
A few days ago,
U.S. Navy teams practiced recovery operations for the
Orion
spacecraft when they towed a mockup of the vehicle into the well deck of the amphibious transport dock
USS Arlington
. Unlike past NASA capsules like
Apollo
, Orion will not rely on helicopters to recover it from the sea after re-entering Earth's atmosphere at the end of a mission. With the demonstration taking place at Naval Station Norfolk in Virginia, the Navy is preparing for next year's
Exploration Flight Test (EFT)-1
...which will see Orion venturing more than 3,000 miles into space before returning to Earth and splashing down in the Pacific Ocean. EFT-1 is set for September of 2014.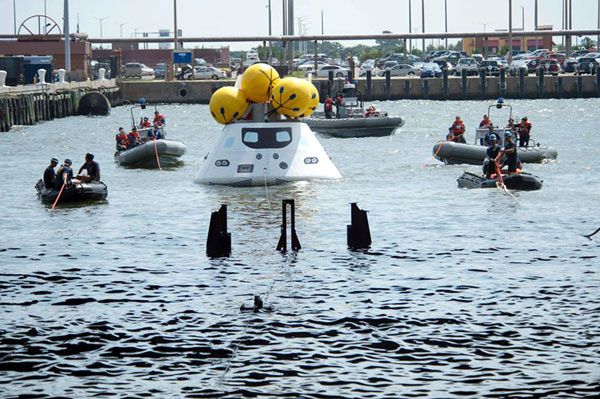 NASA / U.S. Navy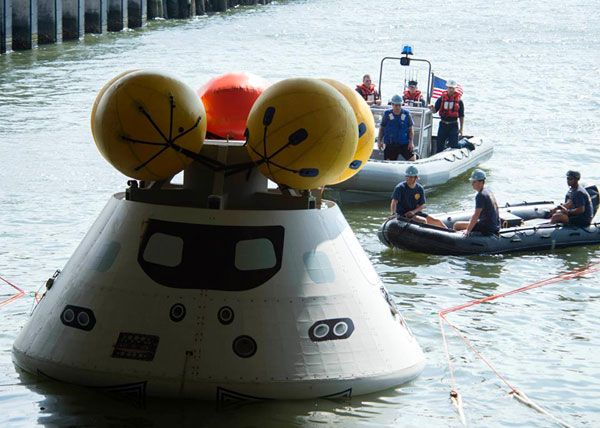 NASA / U.S. Navy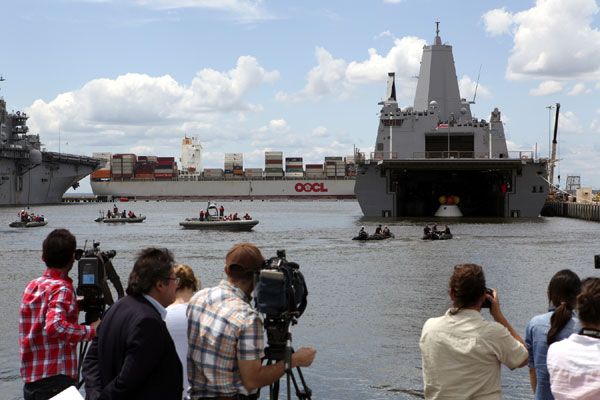 NASA / Dimitri Gerondidakis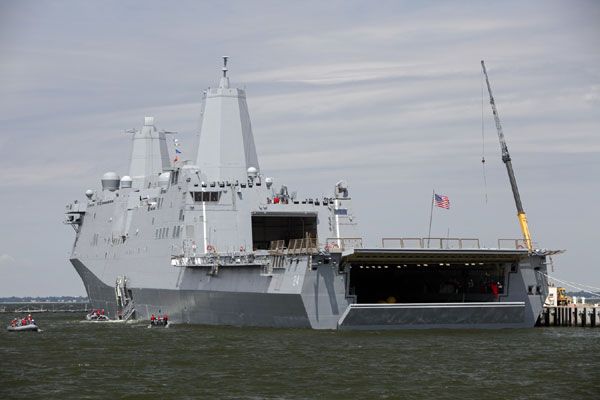 NASA / Dimitri Gerondidakis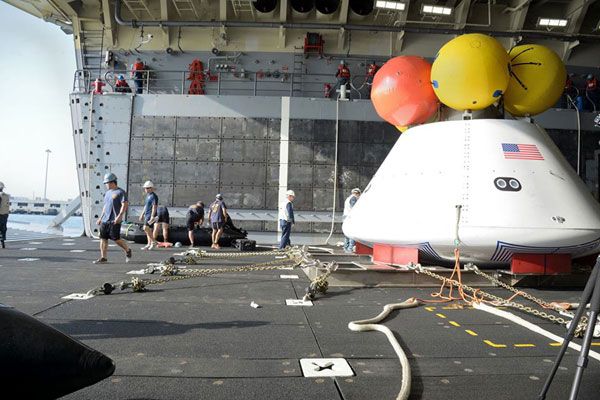 NASA / U.S. Navy