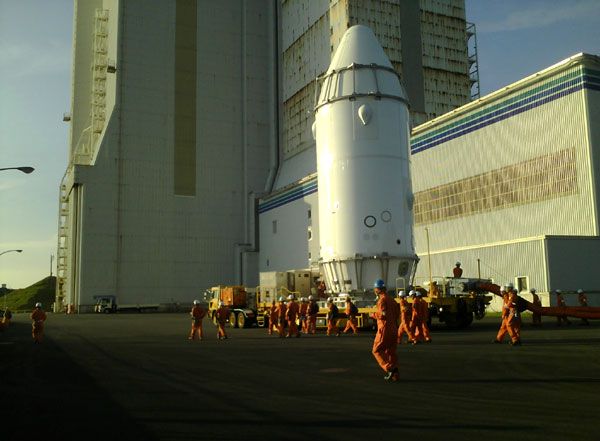 JAXA
On July 20 (Japan Standard Time),
the encapsulated
H-II Transfer Vehicle
(HTV-4, or KOUNOTORI 4)
was transported from the Second Spacecraft and Fairing Assembly Building to the Vehicle Assembly Building
(VAB)
at the Tanegashima Space Center in southern Japan. Inside the VAB, HTV-4 was installed onto its
H-IIB
rocket...which will launch Kounotori 4 on the Japan Aerospace Exploration Agency's
(JAXA)
fourth unmanned cargo flight to the International Space Station since 2009. Liftoff is scheduled for August 4 (JST).
JAXA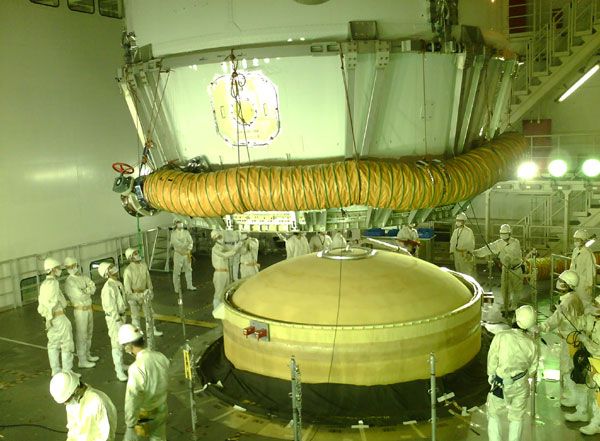 JAXA