NASA / Jim Grossmann
Space Shuttle Atlantis...
The 90,000-square-foot exhibit that will house the second oldest retired orbiter in NASA's space shuttle fleet is on track to open to the public 22 days from now
(on June 29 at the Kennedy Space Center Visitor Complex in Florida)
. As you can see from the photos posted with this entry,
Atlantis
will be a sight to behold inside her new $100 million resting home.
It will be years
before
Endeavour
follows suit here in Southern California.
NASA / Jim Grossmann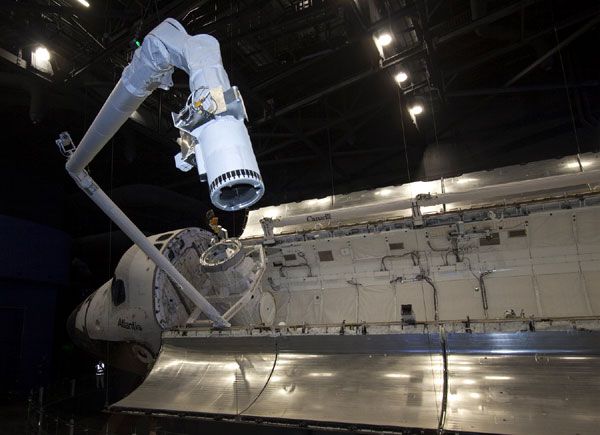 NASA / Jim Grossmann
NASA / Jim Grossmann