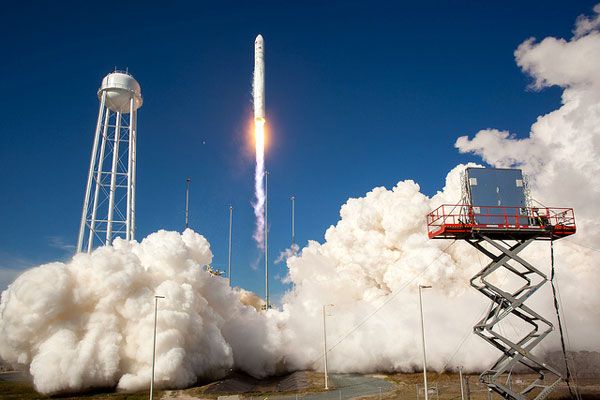 NASA / Bill Ingalls
Rise of the Antares...
After two launch scrubs last week
(April 17's delay due to an umbilical cord prematurely disconnecting from the rocket just moments before lift-off, and yesterday's postponement caused by bad weather)
, Orbital Sciences'
Antares
rocket flawlessly rose from its seaside pad at NASA's Wallops Flight Facility in Virginia at 2:00 PM, Pacific Daylight Time today. Considering how smooth the ascent to orbit was this afternoon, Antares should be on-track to begin ferrying Orbital Sciences'
Cygnus
freighter to the International Space Station
(ISS)
as early as this June. Assuming that goes without a hitch, NASA's bid to outsource ISS cargo flights to private space companies other than SpaceX will become ever more fruitful...with Boeing's
CST-100
and Sierra Nevada Corp.'s
Dream Chaser
two of the last commercially-made craft
(primarily designed to carry astronauts, that is)
to come online.
NASA / Bill Ingalls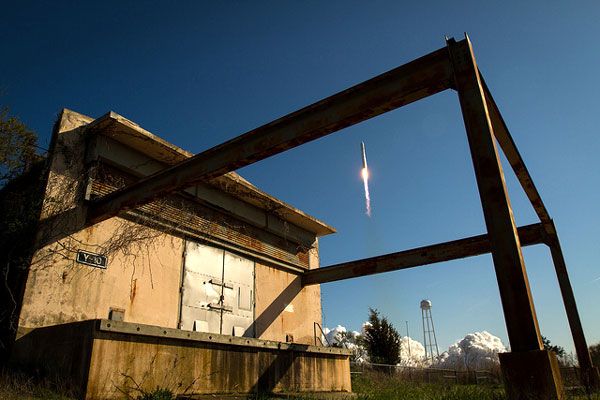 NASA / Bill Ingalls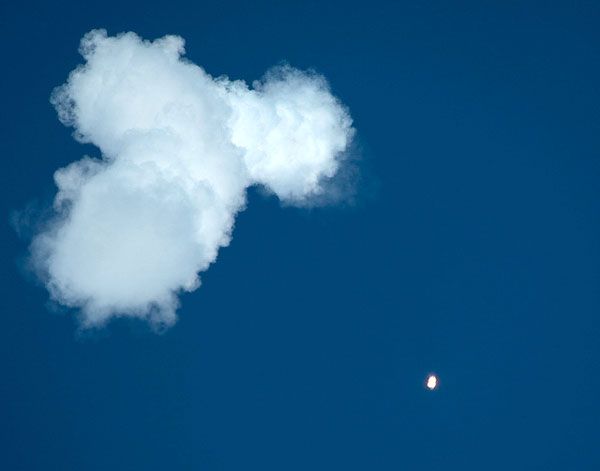 NASA / Bill Ingalls