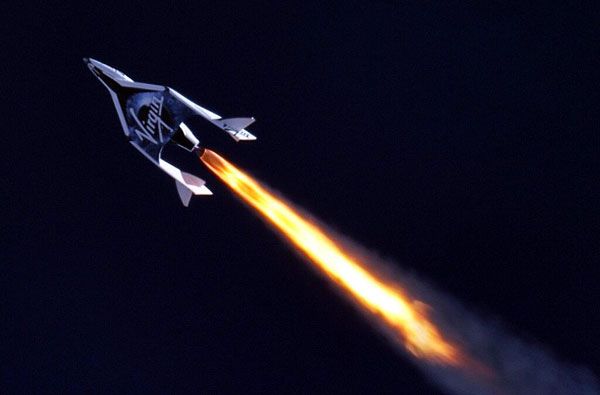 MarsScientific.com and Clay Center Observatory
SpaceShipTwo Comes Alive!
At 7:50 AM, Pacific Daylight Time yesterday, Virgin Galactic and Scaled Composites finally hit a historic milestone when the RocketMotorTwo
(RM2)
hybrid engine came alive aboard
SpaceShipTwo
(SS2)
, a.k.a. the
VSS Enterprise
. 55,000 feet above the Mojave Desert in California, SS2 rocketed across the sky at a maximum speed of Mach 1.2...cruising beyond the sound barrier before RM2 shut down 16 seconds after its first-ever in-flight ignition. Virgin Galactic's goal of sending the
(high-paying)
public about 62 miles above the Earth's surface is obviously now in sight, with the highly probable chance that the Enterprise will finally taste the vacuum of space by the end of this year.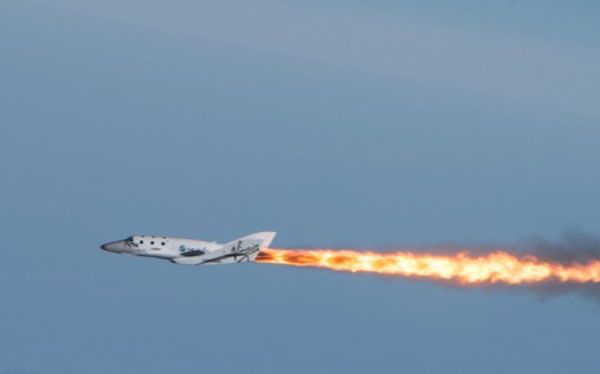 Virgin Galactic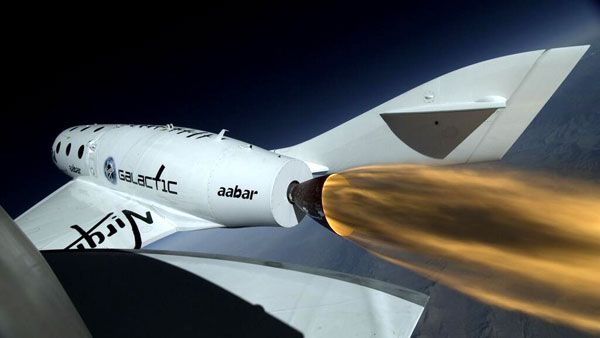 Virgin Galactic
Virgin Galactic
---