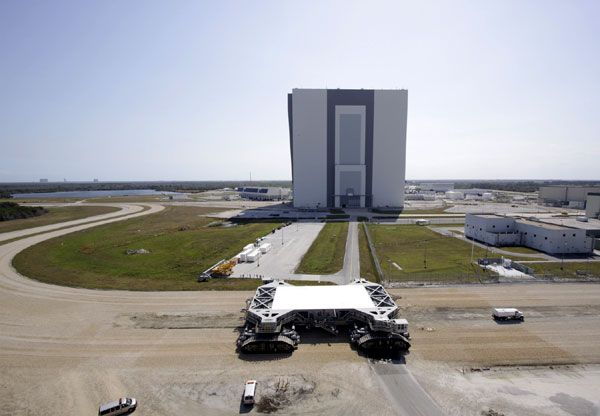 NASA / Jim Grossmann
Paving The Way (Literally) for the Future...
Over the last several months, work has been conducted to upgrade the crawlerway that the
Space Launch System
(SLS)
and even commercial rockets will use to reach their pads at Kennedy Space Center's
(KSC)
Launch Complex
(LC)
-39. The photo above shows the newly-modified crawler-transporter that will be used to send the SLS to LC-39B
(which has been dormant since late 2009)
, while the images below show the crawlerway itself being regraded to support the massive weight of NASA's new heavy-lift rocket
(which will be as tall as 400 feet in its later incarnation)
. Although this effort to modernize Spaceport U.S.A. won't truly pay off till 2017—when the SLS is rolled out to LC-39B to embark on
Exploration Mission 1
—it's nice to know that KSC is preparing for the day that it resumes launching astronauts from American soil by the end of this decade.
NASA / Jim Grossmann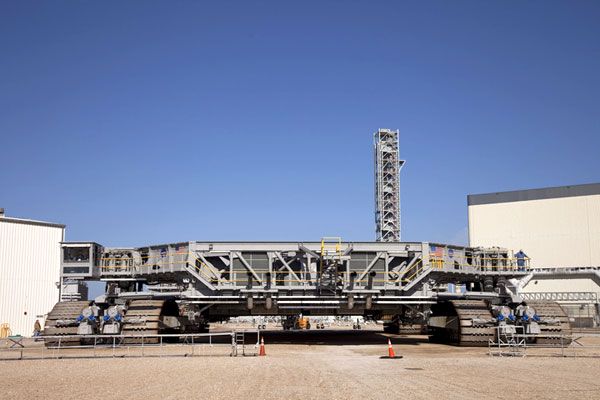 NASA / Frankie Martin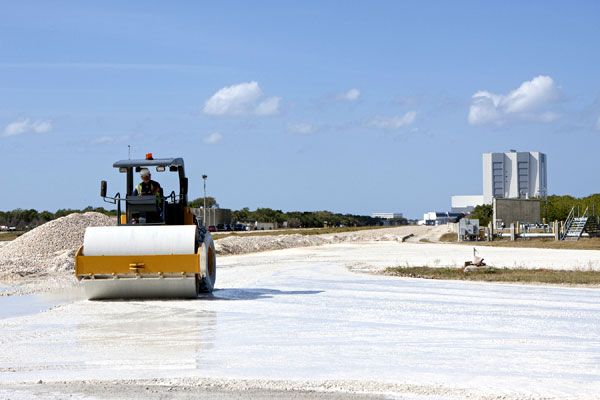 NASA / Jim Grossmann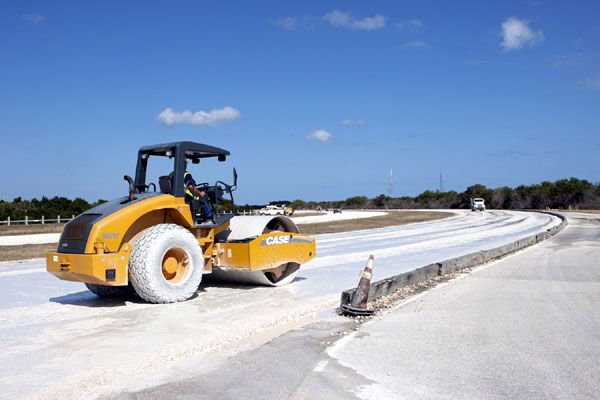 NASA / Jim Grossmann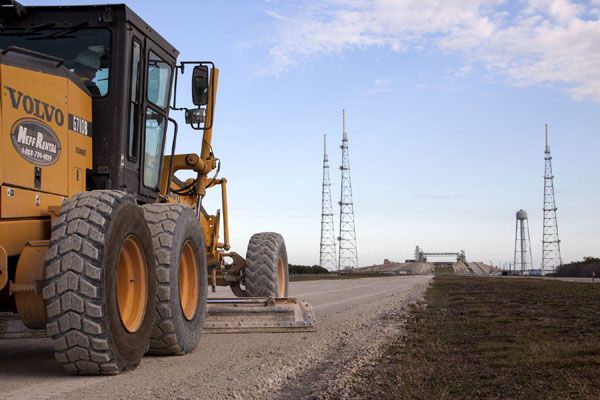 NASA / Jim Grossmann