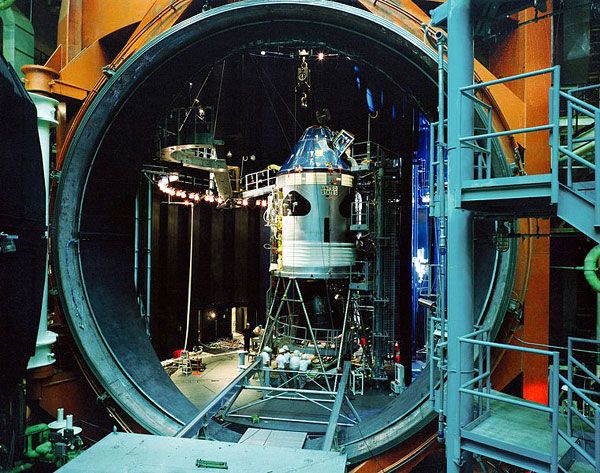 NASA
Images of the Day...
Check out the Space Environment Simulation Laboratory
(SESL)
at NASA's Johnson Space Center in Houston, Texas. The SESL was built in 1965, and is still the largest vacuum chamber in the world...consisting of two compartments
(A and B; A is the larger of the two)
that were used to test
Apollo
spacecraft above and experimental space hardware such as the
TransHab
module below.
(The TransHab module would have been a replacement for the long-cancelled Habitation Module aboard the International Space Station; even though it never flew, TransHab formed the basis for Bigelow Aerospace's two successful Genesis modules.)
While it is likely that the next man-rated spacecraft that NASA will place inside the SESL would be the
Orion Multi-Purpose Crew Vehicle
(and probably future spacesuits that astronauts will wear during EVAs from the capsule)
, the chamber is officially scheduled to test what will be the largest robotic observatory to launch from Earth: The
James Webb Space Telescope
—set to lift off in 2018.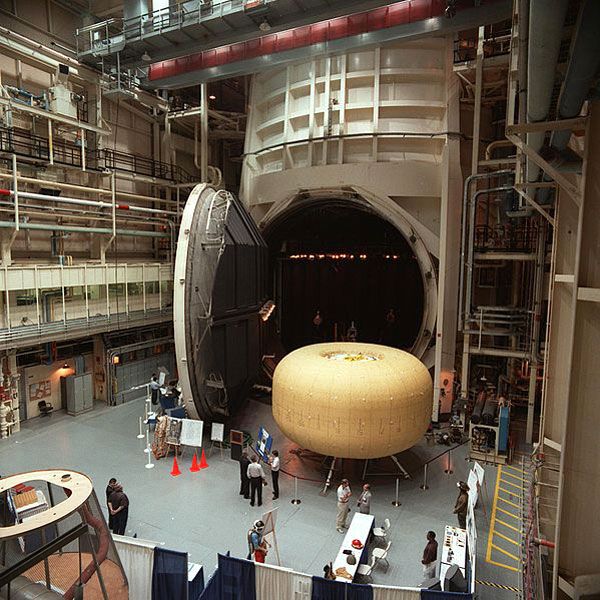 NASA