NASA
Another Orion Milestone...
Yesterday, another drop test was conducted on the main parachutes that will be used on the
Orion
spacecraft.
Unlike previous drops,
however, this demonstration was rigged so that only two of the main chutes would fully inflate...to study how Orion would behave in the event of a chute deployment failure as the capsule descended towards the ground. The demo was a success; with the Orion test article safely touching down at the Yuma Proving Grounds in Arizona after being deployed from a C-130 aircraft 25,000 feet above the desert.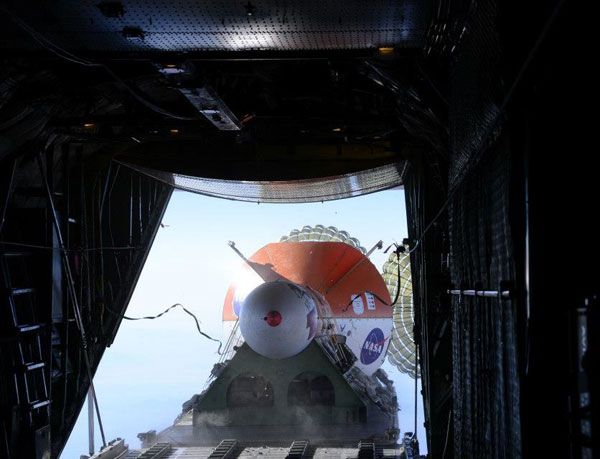 NASA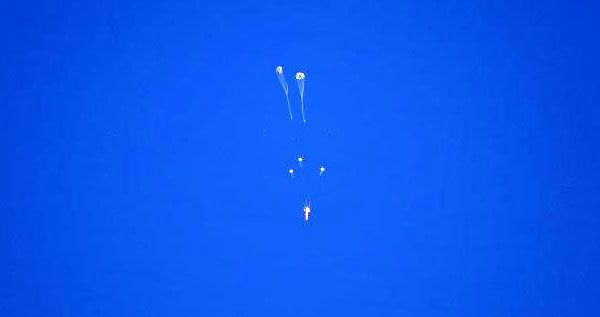 NASA
NASA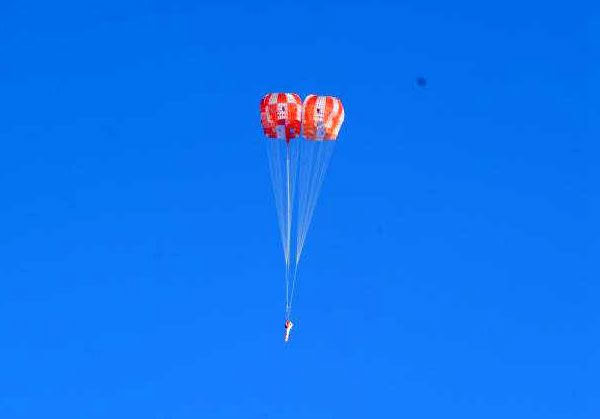 NASA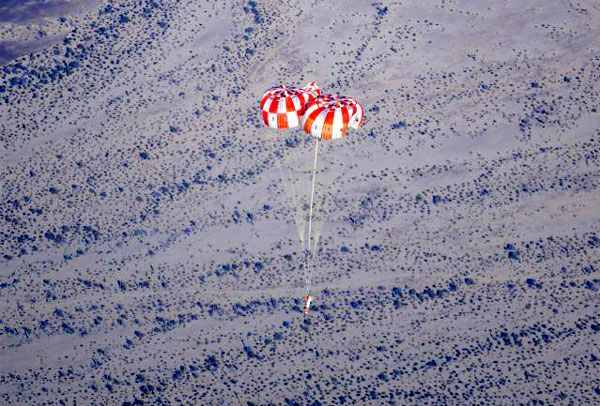 NASA