Photo of the Day...
Taken on January 2, this pic shows
Robonaut 2
being put through its paces as it operated on task board valves inside the International Space Station's
(ISS)
Destiny
laboratory. What I want to know is, how do astronauts float inside this module
(or any other segment aboard the ISS)
without accidentally disconnecting any of the
(potentially crucial)
wires visible in this image? Spaceflight is
indeed
a hazardous business.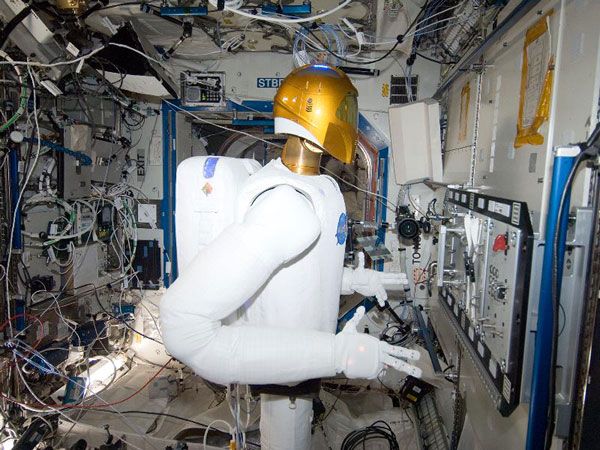 NASA