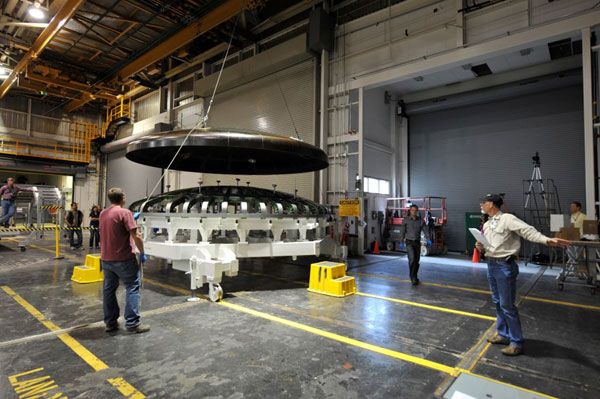 NASA / Lockheed Martin
Orion Update...
Earlier last week, the skeleton for the
Orion
EFT-1
vehicle's heat shield was mated to a carrier structure at the Lockheed Martin facility near Denver, Colorado. The skeleton will be transported to Textron Defense Systems in Wilmington, Massachusetts...where the AVCOAT thermal protection material
(which was also used on the Apollo capsules)
will be applied to the shield. Check out the timelapse video below showing the skeleton being processed at Lockheed Martin.
Orion Heatshield SkeletonTransport from NASA Orion Spacecraft on Vimeo.