Orion Update...
The spacecraft that will fly on the
Exploration Flight Test (EFT)-1
mission began proof pressure testing at the Operations and Checkout Facility at Kennedy Space Center last week. The test methodically pressurizes the crew module with breathing air and is intended to validate structural performance and weld strength capability of the vehicle at full flight operating pressures. EFT-1 is scheduled to launch aboard a
Delta IV
rocket from Cape Canaveral Air Force Station in Florida in early 2014.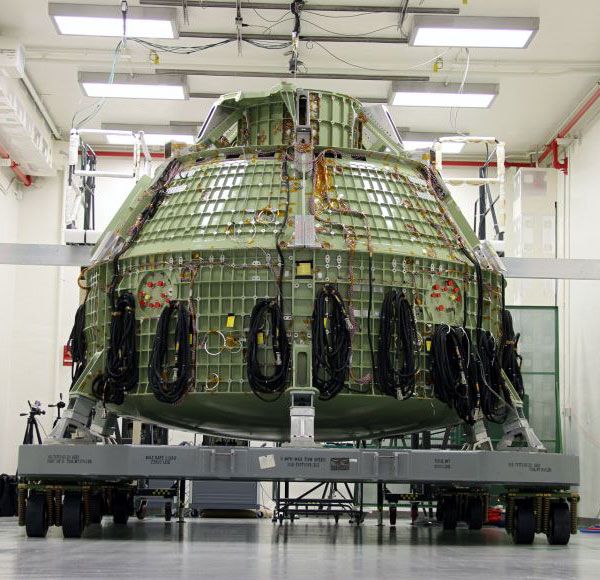 NASA