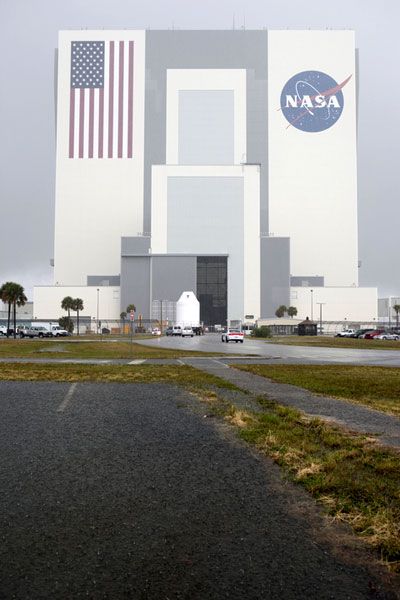 NASA / Dimitri Gerondidakis
Taking The Path to the Future...
A full-size test article of the
Orion
spacecraft was recently transported to the Vehicle Assembly Building
(VAB)
to verify the ground route that the capsule was going to take from its processing facility to the VAB at NASA's Kennedy Space Center
(KSC)
in Florida. The test article was first transported from the Operations and Checkout Facility
(where actual Orion vehicles will undergo final assembly and launch processing)
to the Multi-Payload Processing Facility at the KSC Industrial Area. The mockup was then driven several miles down the road to the VAB...where the real Orion will be mated with NASA's
Space Launch System
prior to being rolled out to the pad for launch.
NASA / Dimitri Gerondidakis
The first time that an actual flight-worthy Orion capsule will take to the streets of KSC will be two years from now. Instead of the VAB, however, the Orion
EFT-1
vehicle will be transported to the neighboring Cape Canaveral Air Force Station to be mated with the
Delta IV
rocket that will launch Orion on its first unmanned test flight around September of 2014.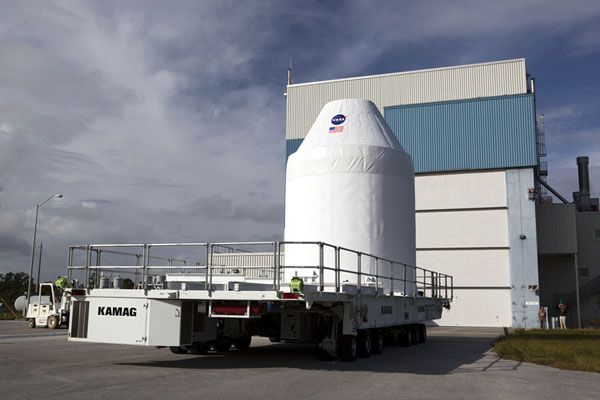 NASA / Dimitri Gerondidakis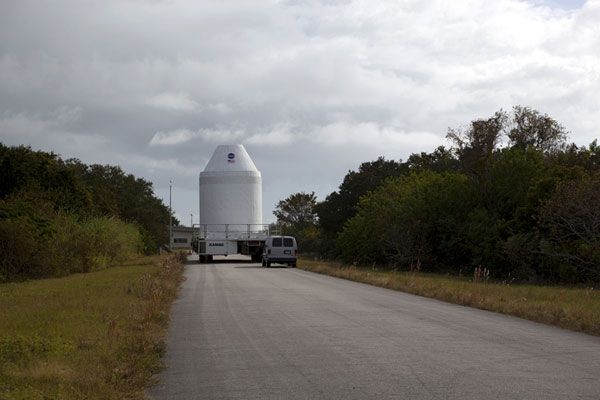 NASA / Dimitri Gerondidakis
NASA / Dimitri Gerondidakis