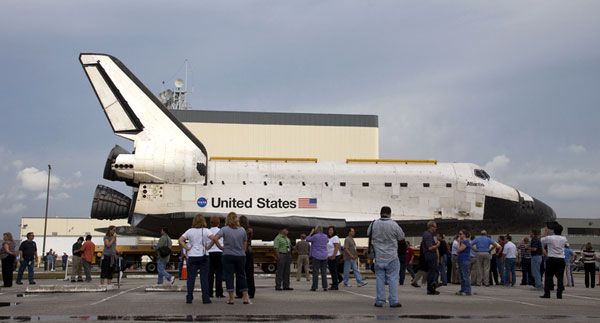 NASA / Jim Grossmann
Atlantis: Retirement Update...
Three days after her sister orbiter
Endeavour
finally reached her new home at the California Science Center in downtown Los Angeles,
Atlantis
herself moved one step closer to becoming a museum display when she was brought to the Vehicle Assembly Building today for temporary storage. On November 2, the second oldest shuttle in NASA's retired fleet will be towed down the street to the Kennedy Space Center
(KSC)
Visitor Complex...where the ship will sit silently as construction continues
on her new exhibit,
prior to Atlantis officially opening to the public
next July.
In a position not seen since March 24, 1979, one day before
Columbia
arrived at Cape Canaveral to begin preps for her first flight,
STS-1
, KSC will soon find itself shuttle-less.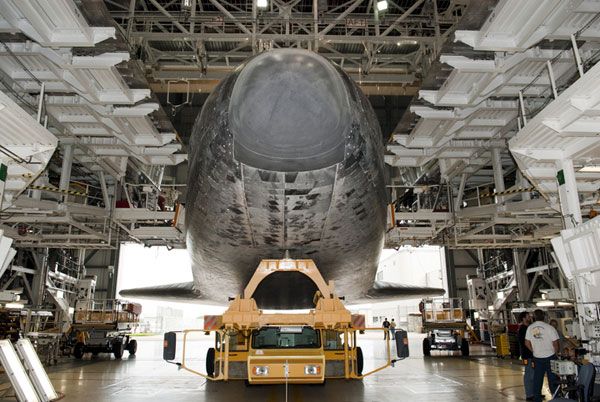 NASA / Tim Jacobs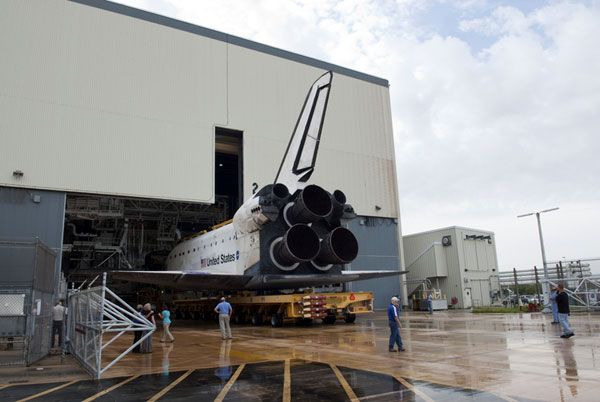 NASA / Tim Jacobs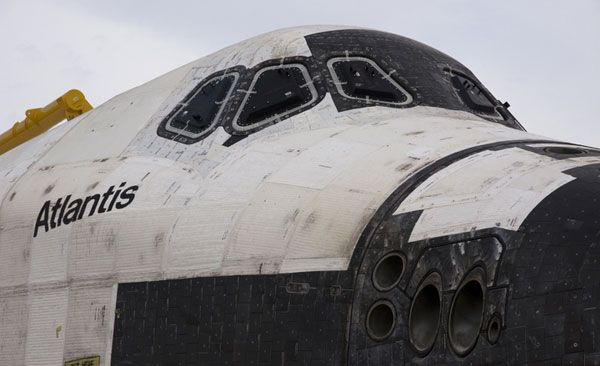 NASA / Jim Grossmann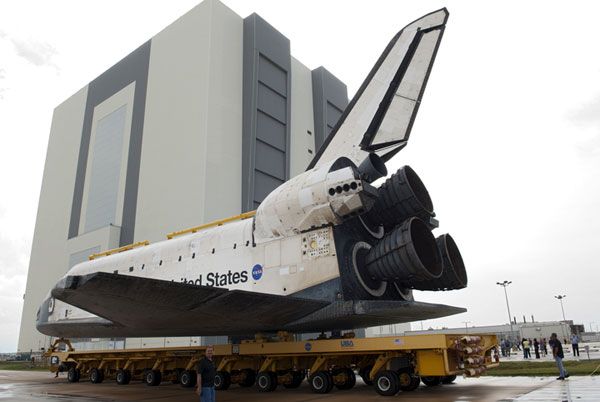 NASA / Tim Jacobs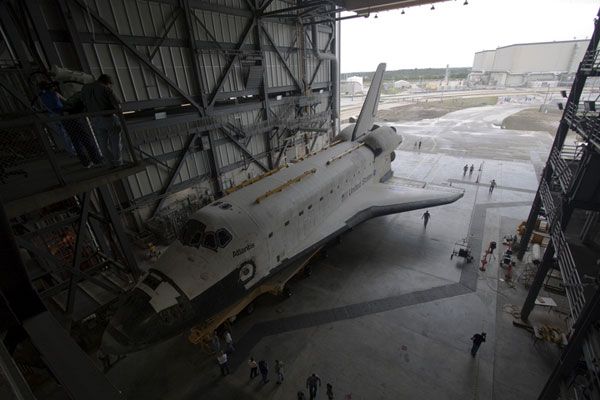 NASA / Jim Grossmann