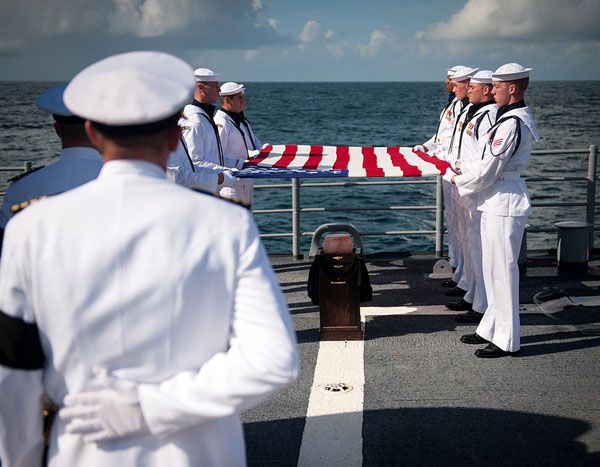 NASA / Bill Ingalls
Laid to rest...
Neil Armstrong was buried at sea during a ceremony aboard the U.S. Navy vessel
USS Philippine Sea
earlier today. While Armstrong and his two
Apollo 11
crew members Buzz Aldrin and Michael Collins touched down in the Pacific Ocean after their historic lunar voyage in 1969, the first man to set foot on the Moon now rests somewhere in the Atlantic Ocean. It is the five oceans that earned the Earth the nickname "Pale Blue Dot" by the late American astronomer Carl Sagan in 1990; it is only fitting that the first human to set foot on another celestial world
(and who was also a naval aviator before becoming an astronaut)
and view the Pale Blue Dot from an extraterrestrial surface would finally be one with Earth's most prominent geographic feature.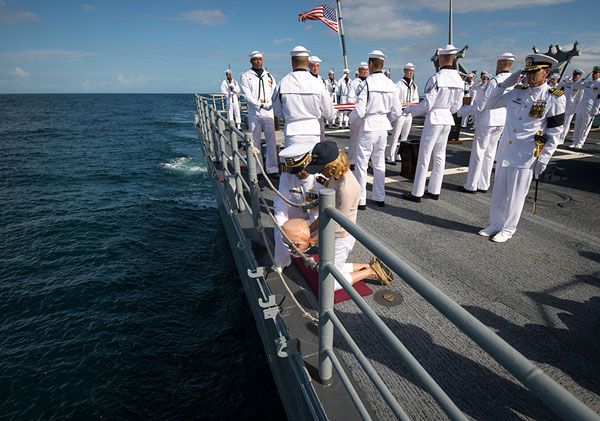 NASA / Bill Ingalls