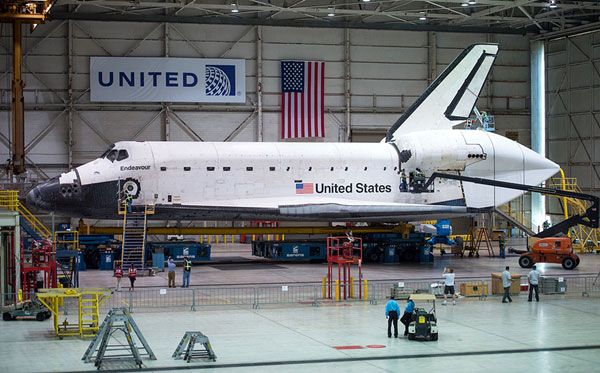 NASA / Bill Ingalls
Endeavour: 5 Days Later...
The youngest orbiter in NASA's retired space shuttle fleet is safely stored within a large United Airlines hangar at Los Angeles International Airport...having been removed from the top of her
Shuttle Carrier Aircraft
last Saturday and now undergoing final preparations for her trip to the California Science Center next month. As shown above,
Endeavour
is on the Over Land Transporter that will carry her over the 12 miles of city streets that the spacecraft needs to traverse prior to becoming a permanent L.A. museum exhibit on October 30th. Among the tasks that need to be done beforehand are the removal of the tailcone that shielded Endeavour's three Replica Shuttle Main Engines during
last week's ferry flight
from Florida and re-installation of the twin thruster nozzles to her Orbital Maneuvering System pods. Endeavour will take to the streets of L.A. starting on Friday, October 12, and arrive at the Science Center on October 13.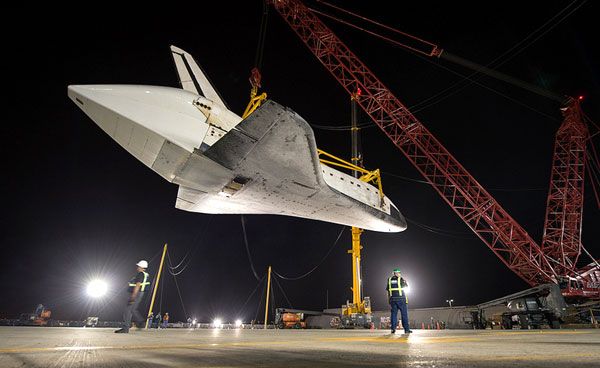 NASA / Bill Ingalls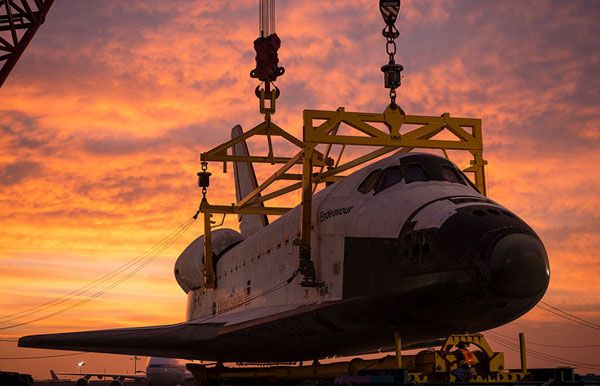 NASA / Bill Ingalls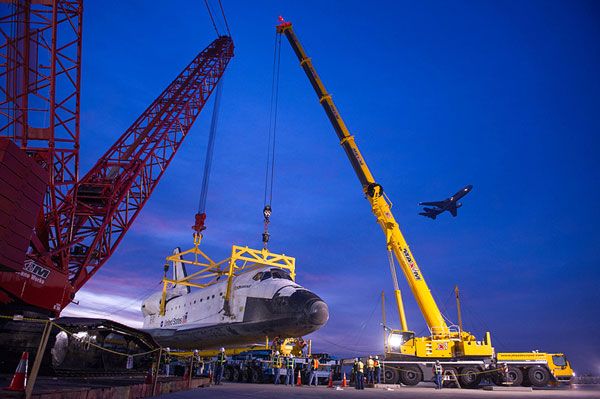 NASA / Paul E. Alers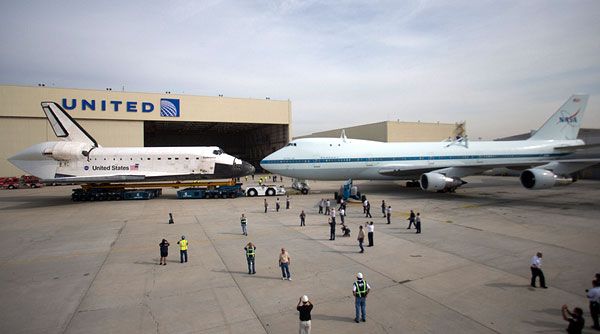 NASA / Scott Andrews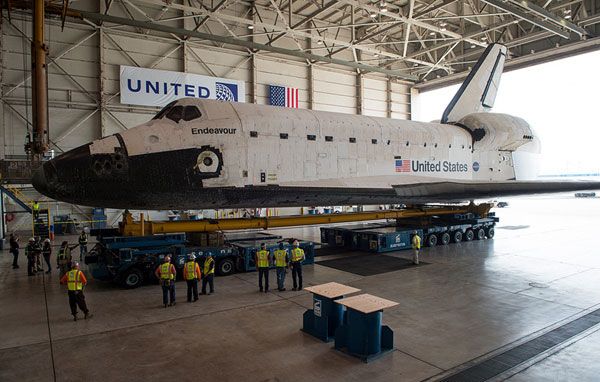 NASA / Bill Ingalls