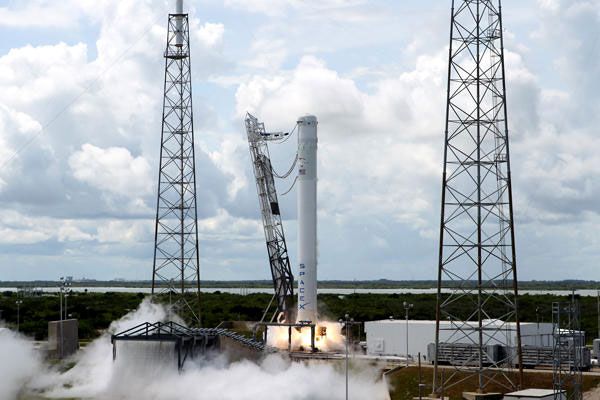 SpaceX
One week from today,
the
Dragon C3
spacecraft will launch to the International Space Station
(ISS)
to begin the first of twelve official cargo-delivery flights to the ISS as contracted by NASA. The mission is on track after SpaceX successfully conducted a static fire test of the
Falcon 9's
nine Merlin first stage engines at Cape Canaveral Air Force Station in Florida yesterday. Liftoff is targeted for 5:35 PM, Pacific Daylight Time next Sunday.