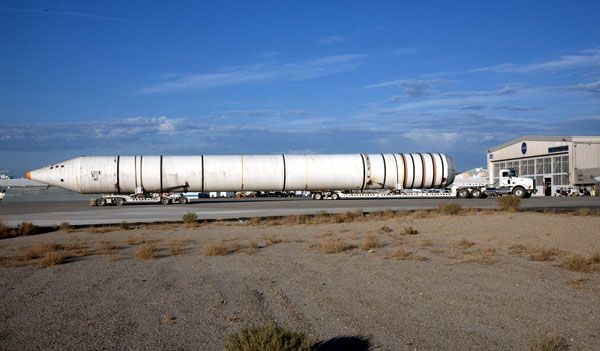 NASA DFRC / Jim Ross
Endeavour: Retirement Update...
Two days ago, the twin Solid Rocket Boosters
(SRBs)
that were
originally on display
at the Kennedy Space Center Visitor Complex in Florida arrived at NASA's Dryden Flight Research Center at Edwards Air Force Base
(AFB)
in California. For the next few years, the SRBs will be in temporary storage at Edwards AFB while the California Science Center
(CSC)
constructs the Samuel Oschin Air and Space Center...a new museum wing that will permanently house the decommissioned orbiter
Endeavour
. Once the new Air and Space Center is completed, the SRBs will be transported to downtown Los Angeles to be displayed next to Endeavour. In fact, the CSC will combine the orbiter with the SRBs in vertical position
(the external fuel tank that Endeavour will actually be attached to will be a replica)
, to simulate the launch configuration that Endeavour enjoyed for 25 flights before her retirement last year.
About three weeks remain
before the shuttle embarks on her cross-country ferry flight to Southern California. Endeavour will arrive at Los Angeles International Airport on September 20, and be transported
(during a parade through the streets of L.A.)
to CSC's Samuel Oschin Pavilion, the orbiter's temporary home, on October 13. Endeavour will then officially open to the public on October 30.
One last thing I need to say is, the giant SRBs parading through the streets of Los Angeles towards their destination at CSC will
definitely
be a sight to see in person!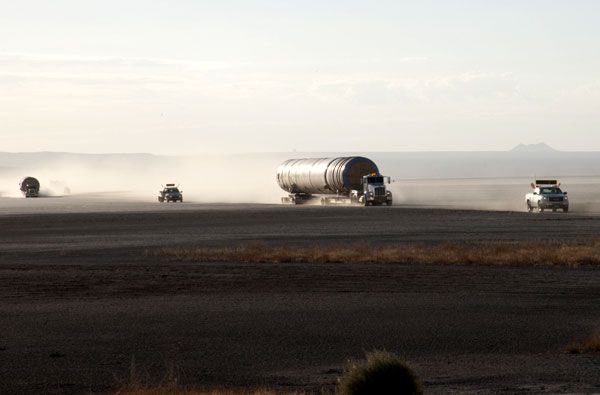 NASA DFRC / Jim Ross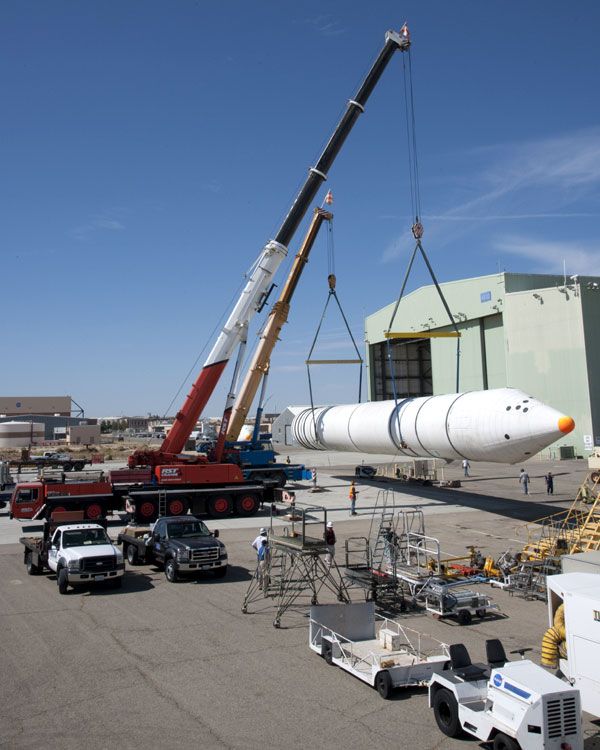 NASA DFRC / Jim Ross