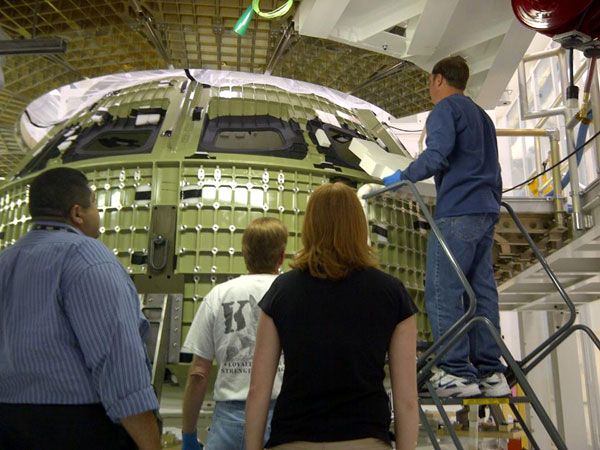 NASA
Photos of the Day...
While work continues on prepping the
Orion Multi-Purpose Crew Vehicle
for its first voyage into space on 2014's
Exploration Flight Test-1
mission, today marks the
one-year anniversary
since
Atlantis
brought
STS-135
and the space shuttle program to a successful end with Atlantis' safe landing at the Kennedy Space Center
(KSC)
in Florida. The image above shows fit checks being done on Orion prior to its windows being attached inside the Operations and Checkout Facility at KSC. The last two pics of this entry show the engraved marker
(which was installed on June 28)
that commemorates where Atlantis came to a stop at KSC's Shuttle Landing Facility last summer. Similar markers for the final missions of
Discovery
(on STS-133)
and
Endeavour
(on STS-134)
are also placed on the 3-mile-long runway.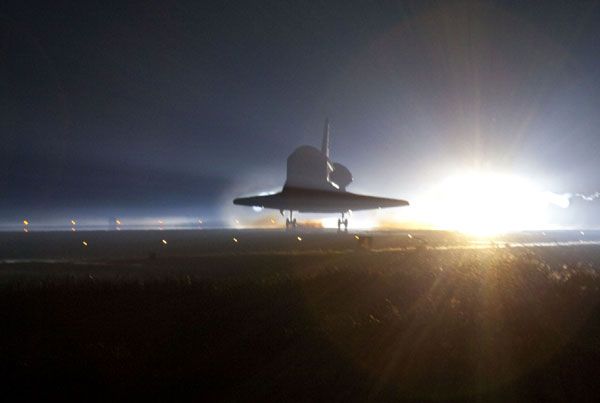 NASA / Frank Michaux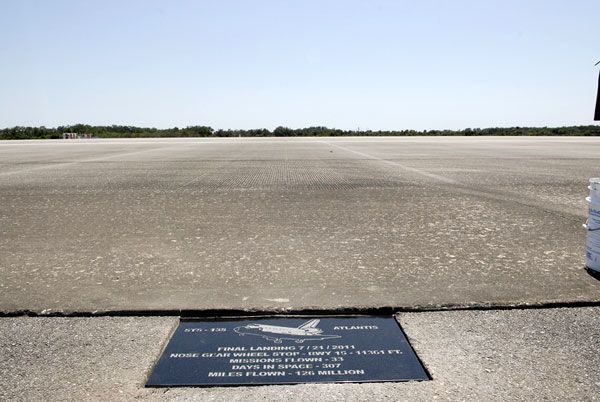 NASA / Charisse Nahser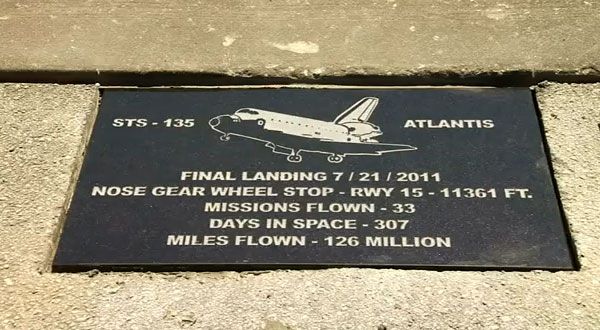 NASA