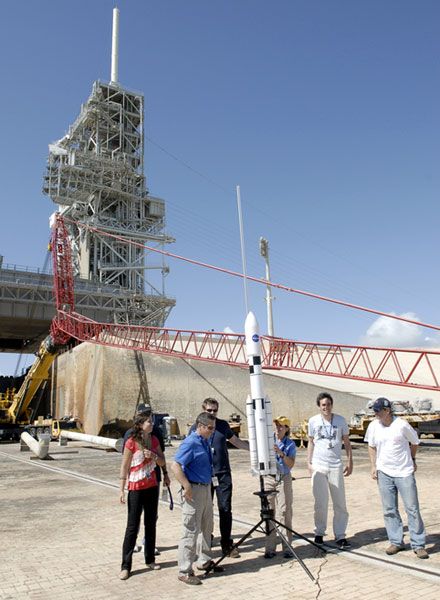 NASA / Charisse Nahsser
Hoping for the future...
More than two weeks ago, a rocket launch competition was held at Launch Complex 39A at NASA's Kennedy Space Center in Florida. Among the contestants was a model rocket based on the
Space Launch System
(SLS)
. Built by the faculty of the International Space University, which is located in France, this rocket is a 1/60th scale version of the 400-foot-tall
'Block II' variant
of the SLS that NASA hopes will become operational by 2025. Checking out the photo above, one can only use his or her imagination and picture that toy rocket to be
much, much bigger
...and sitting majestically on the launch pad that now lies vacant behind the space aficionados posing in this picture.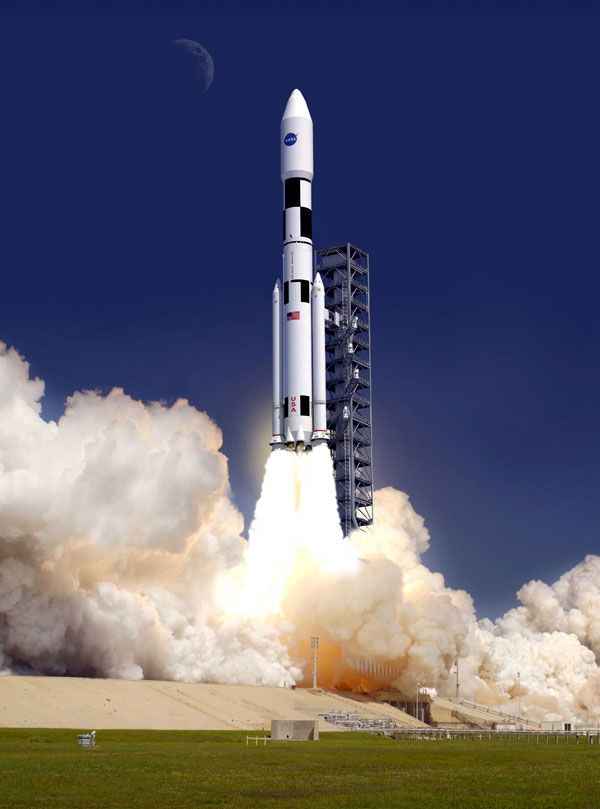 NASA / MSFC