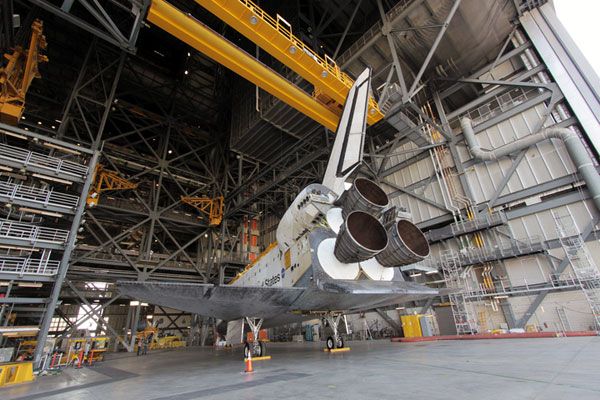 NASA / Jim Grossmann
Atlantis: Retirement Update...
Yesterday morning, the second oldest orbiter in NASA's retired fleet took up temporary residence inside the Vehicle Assembly Building
(VAB)
at the Kennedy Space Center
(KSC)
in Florida. Prior to Friday's move,
Atlantis
was undergoing transition and retirement operations...which will soon come to a close now that the vehicle had her three Replica Shuttle Main Engines installed this past week. Atlantis was being decommissioned inside Orbiter Processing Facility
(OPF)
-1...which KSC managers wanted to vacate since a commercial aerospace company will soon take up ownership of the building. Which company is using OPF-1 and what spacecraft will be built inside there is currently undisclosed. Boeing is planning to build its
Crew Space Transportation
(CST)
-100
capsule
in OPF-3.
Atlantis will eventually complete her decommissioning process inside OPF-2...where
Endeavour
is currently residing. Atlantis will be transported from the VAB to OPF-2 once Endeavour is rolled over to the Shuttle Landing Facility this September; beginning preparations for her ferry flight to downtown Los Angeles later that month, and in turn being delivered to the California Science Center for final museum display not too long after.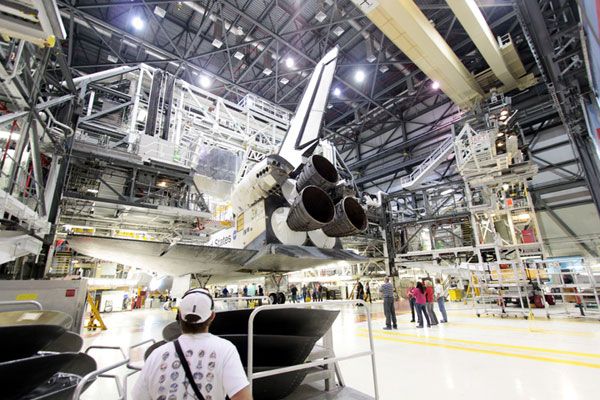 NASA / Jim Grossmann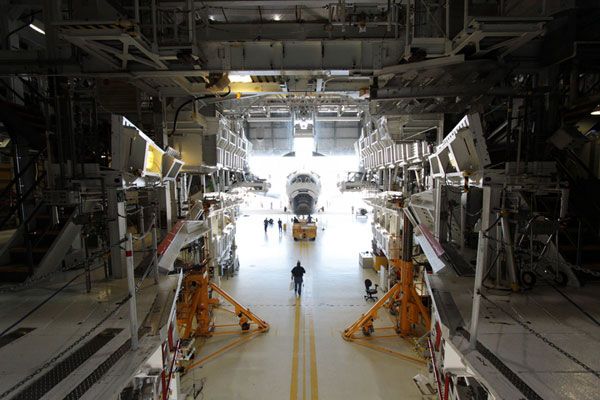 NASA / Jim Grossmann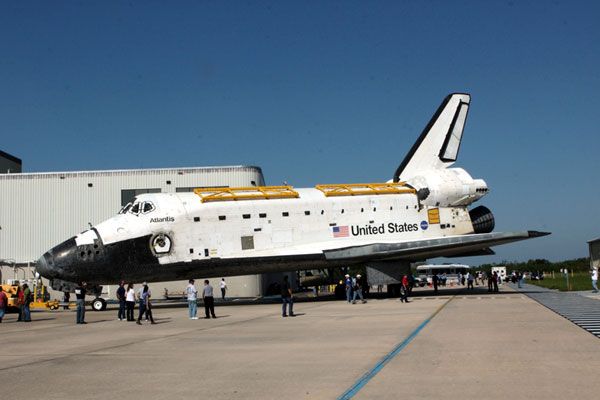 NASA / Jim Grossmann