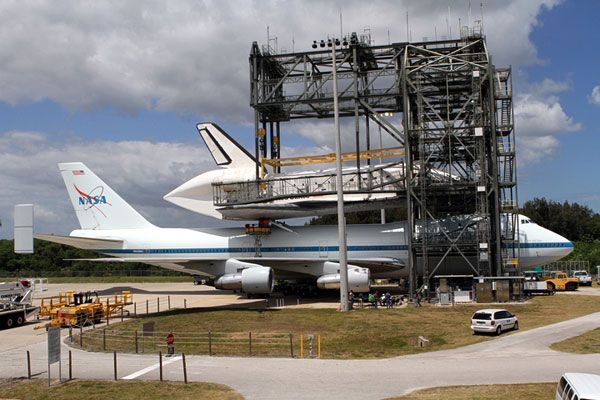 NASA / Kim Shiflett
Discovery boards her ride for the U.S. capital...
After mating operations were delayed yesterday due to gusty winds at Cape Canaveral, the orbiter
Discovery
was finally 'soft-mated'
(that is, achieving an initial stage of capture)
with her
Shuttle Carrier Aircraft
(SCA)
around 8:15 AM, Pacific Daylight Time, this morning. Work will continue throughout the day to hard-mate Discovery to the SCA
(officially designated as NASA 905)
prior to them being towed away from the Mate-Demate Device at the Shuttle Landing Facility around 4 AM
(PDT)
tomorrow morning. NASA 905 will depart with Discovery from Kennedy Space Center in Florida for the final time at 4 AM (PDT) this Tuesday
(weather permitting)
...embarking on a brief flight that will end with Discovery safely on the ground at Dulles International Airport before the Smithsonian takes ownership of the orbiter on April 19.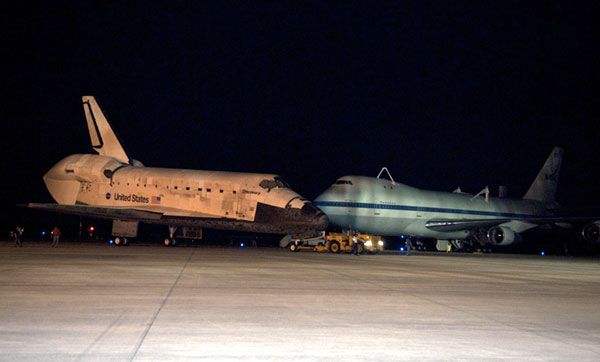 NASA / Tim Jacobs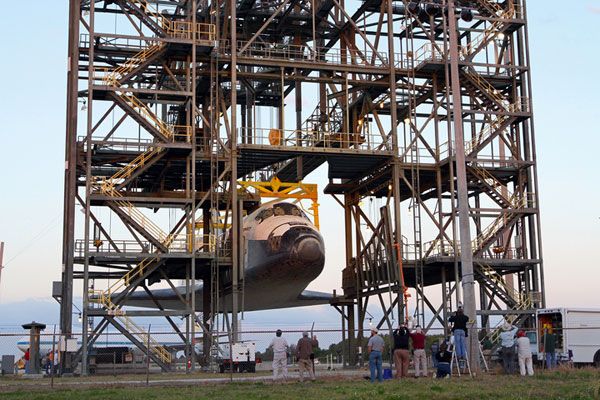 NASA / Kim Shiflett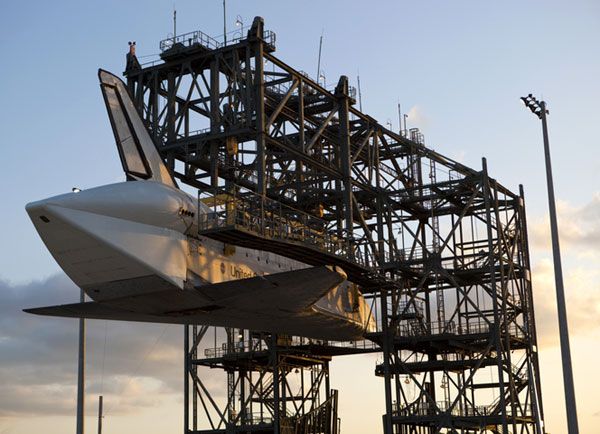 NASA / Dimitri Gerondidakis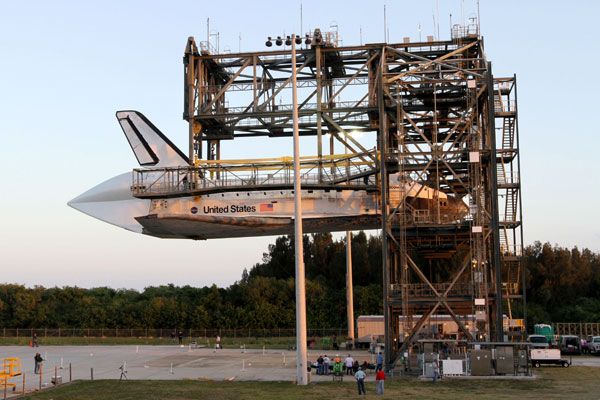 NASA / Kim Shiflet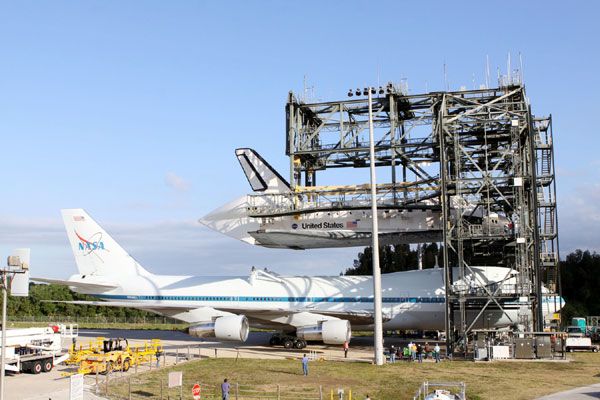 NASA / Kim Shiflett