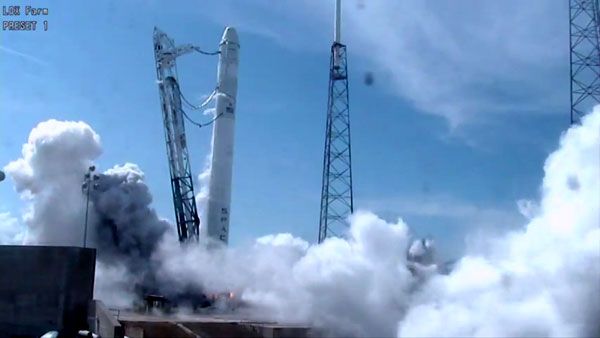 SpaceX
"SUCCESS - 2 second burn!"
That was SpaceX's
initial assessment
after today's successful static fire test of the
Falcon 9's
nine Merlin first stage engines at Cape Canaveral Air Force Station in Florida...which paves the way for next Monday's launch of the
Dragon C2+
spacecraft to the International Space Station. Godspeed on May 7, Falcon and Dragon!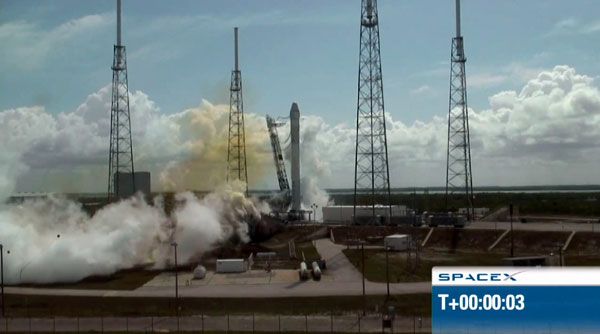 SpaceX