NASA
Orion Update...
Last week, the Launch Abort System shroud was removed from the
Orion Multi-Purpose Crew Vehicle
(MPCV)
at Lockheed Martin's Waterton Facility near Denver, Colorado
(below)
. This was in preparation for a multi-point vibration test that will be conducted on the MPCV soon.
The image above is of Orion as it was being readied for the Launch Abort Vehicle Configuration Test...which occurred
late last year.
The MPCV's first sojourn into space, during the
Exploration Flight Test
, is currently scheduled for Spring of 2014.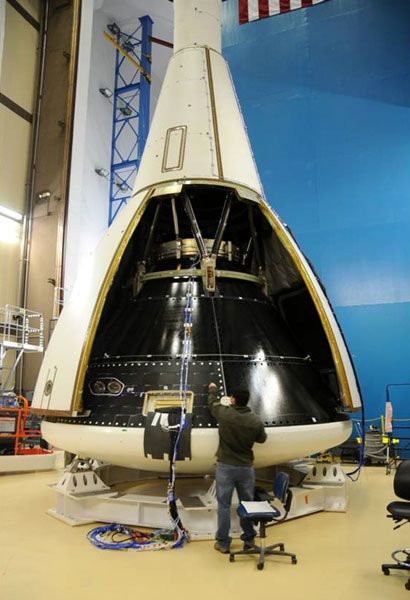 NASA