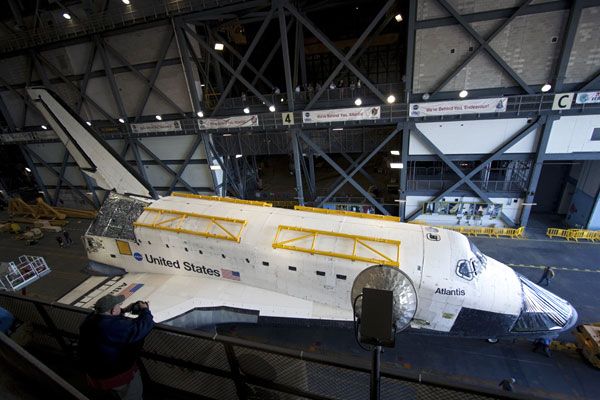 NASA / Jim Grossmann
Images of the Day...
Here are additional photos of
Atlantis
after she was transported to the Vehicle Assembly Building
(VAB)
for temporary storage
last Friday,
with the pics below showing her with
Endeavour
parked in the adjacent bay inside the VAB. Endeavour will take Atlantis' place inside Orbiter Processing Facility-2 on February 1 to continue transition and retirement operations, while
Discovery
will switch places with
OV-104
(Orbiter Vehicle 104... Atlantis' official NASA designation. Discovery is OV-103 and Endeavour is OV-105)
at the VAB this March—only one month before Discovery is ferried from the Kennedy Space Center in Florida to the Udvar-Hazy Center in Virginia for permanent museum display.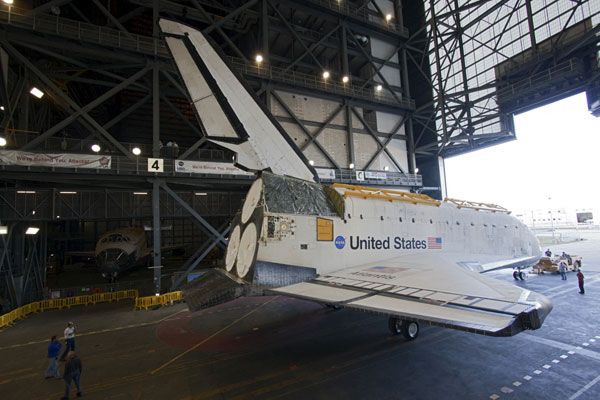 NASA / Jim Grossmann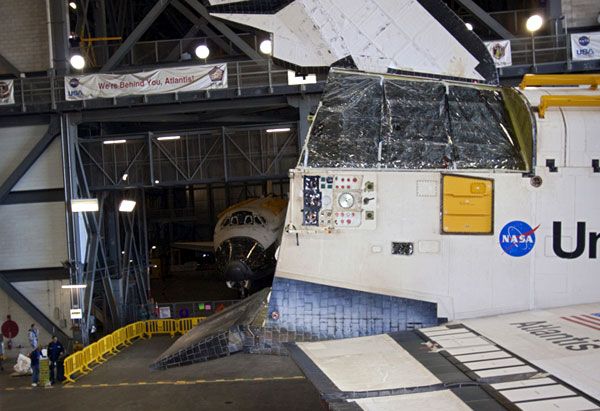 NASA / Jim Grossmann