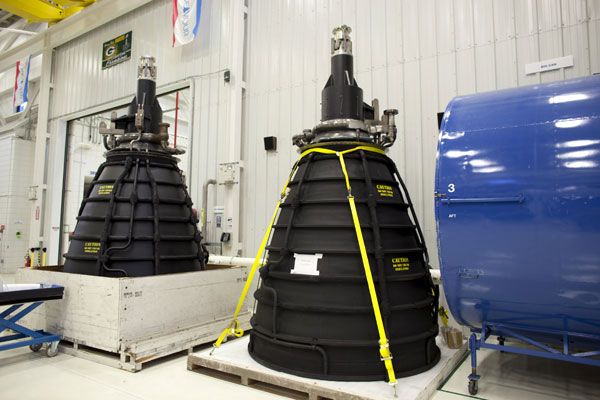 NASA / Dimitri Gerondidakis
DISCOVERY: RSME Update #1...
The three Replica Shuttle Main Engines
(RSMEs)
that will be attached to
Discovery
next week are now inside the engine shop at NASA's Kennedy Space Center in Florida. The RSMEs are the last major items
(which also includes the two main Orbital Maneuvering System thruster nozzles)
to be installed onto the orbiter before she is prepped for transport to her final retirement home at the Udvar-Hazy Center in Virginia, in April of 2012. The real Space Shuttle Main Engines are at the Stennis Space Center in Mississippi...where they are in storage until
becoming operational again
onboard the
Space Launch System
as early as 2017.
NASA / Dimitri Gerondidakis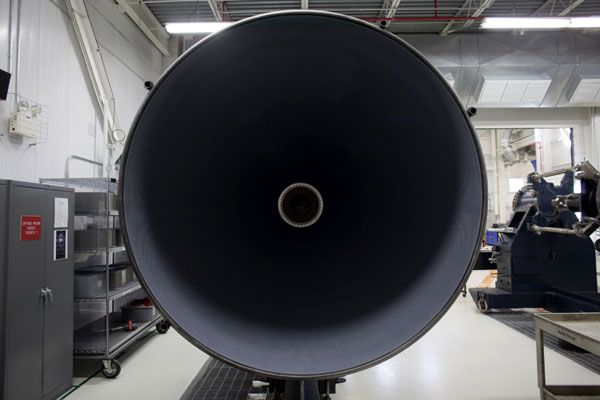 NASA / Dimitri Gerondidakis