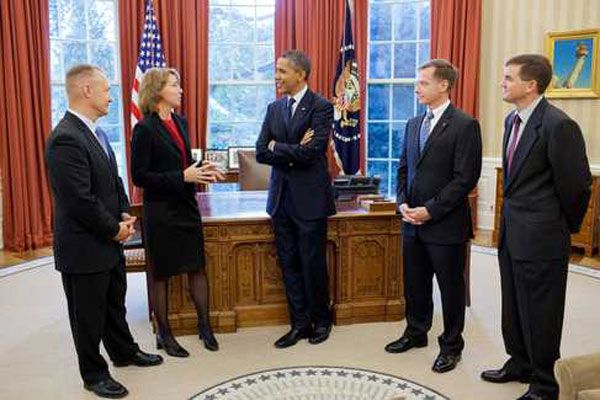 The White House / Pete Souza
PHOTOS OF THE DAY...
Last Tuesday, the four astronauts of flight
STS-135
met with President Barack Obama in the Oval Office at the White House. Joining the crew of space shuttle
Atlantis'
final mission was Janet Kavandi, Director of Flight Crew Operations at the Johnson Space Center in Texas.
Just to make a quick and obvious observation, I
do
believe that the blue NASA jacket Obama was given below looks to be a
bit too
tight. Of course, there's another jacket visible near Kavandi's left leg. I assume that one is the right fit.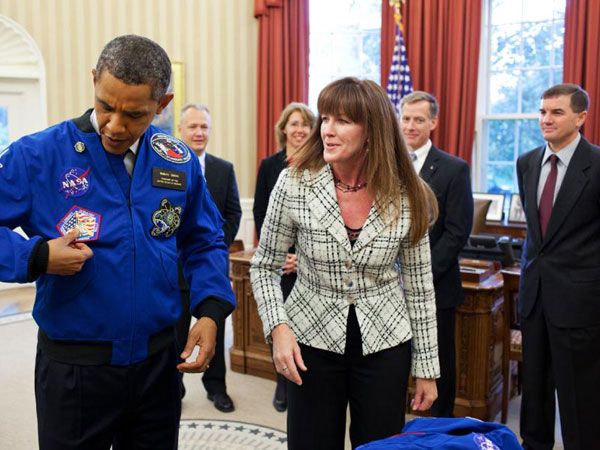 The White House / Pete Souza