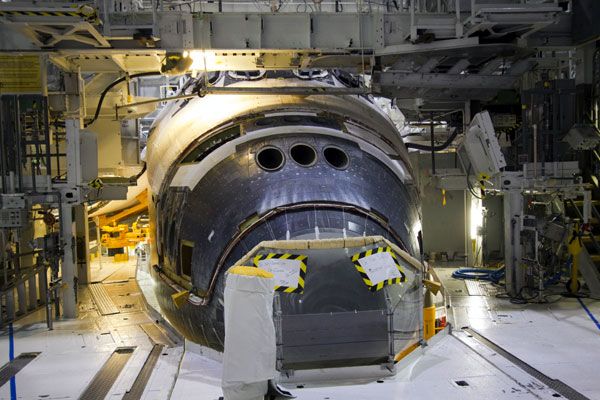 NASA / Jim Grossmann
DISCOVERY ALMOST WHOLE AGAIN...
Last Thursday, the Forward Reaction Control System
(FRCS)
pod was re-installed onto the orbiter
Discovery
after spending several months at White Sands, New Mexico being cleaned and decommissioned prior to being displayed at the Smithsonian next year. The FRCS' re-installation comes about a week after
the last of two
Orbital Maneuvering System
(OMS)
pods was re-attached to Discovery inside an Orbiter Processing Facility at Kennedy Space Center in Florida. The only major items that need to be done now is installing three Replica Shuttle Main Engines
(the
real
Space Shuttle Main Engines are being reserved for future use on NASA's Space Launch System)
and the two main OMS thruster nozzles onto Discovery before the end of this year...
Discovery is on-track to being transported to her final retirement home at the Smithsonian's Udvar-Hazy Center in Chantilly, Virginia on April 12, 2012.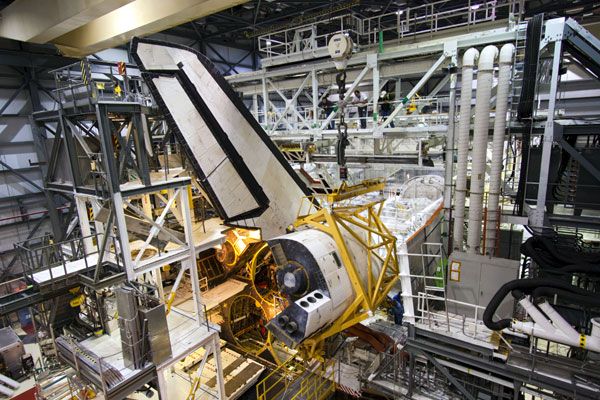 NASA / Jim Grossmann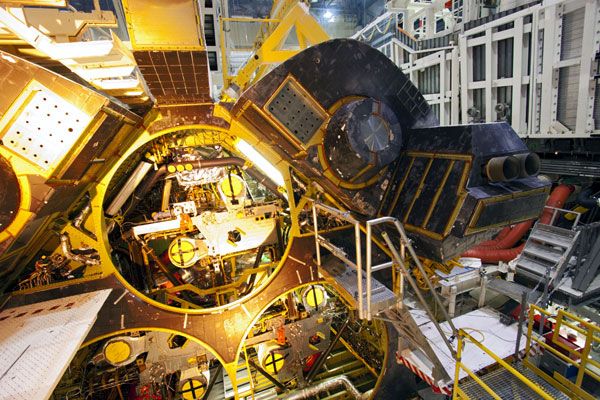 NASA / Jim Grossmann