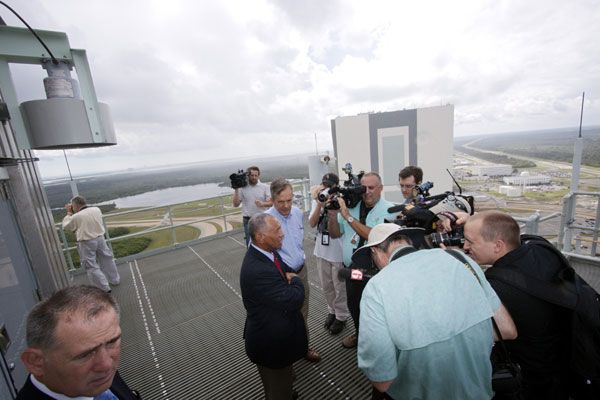 NASA / Jim Grossmann
A VIEW FROM THE TOP...
Earlier this month, the media was invited to take a tour of the new mobile launcher from which the
Space Launch System
(SLS)
will hopefully lift off of as early as 2017. NASA Administrator Charlie Bolden and Kennedy Space Center
(KSC)
Director Bob Cabana were on hand to discuss the platform—which was officially completed in January of last year—to reporters who showed up at KSC in Florida for the tour on October 11.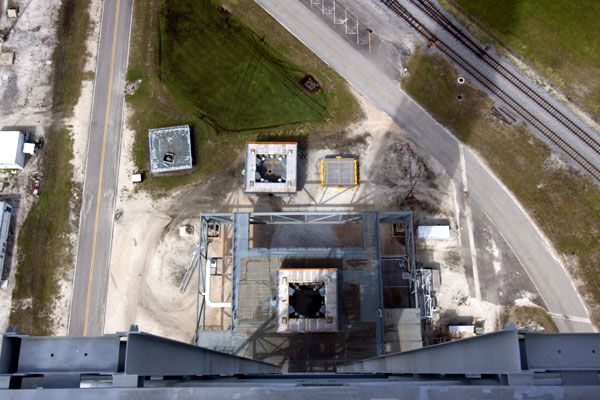 NASA / Jim Grossmann
The mobile launcher, from the base of the platform to the top of its tower, is 355-feet-tall. In its final configuration, which would become operational by at least the mid-2020s, the SLS will be 400-feet-tall and capable of lifting 130 metric tons worth of cargo into Earth orbit. It remains to be seen if NASA's budget for the rest of this decade will make the mammoth rocket a reality...thus putting the mobile launcher to good use.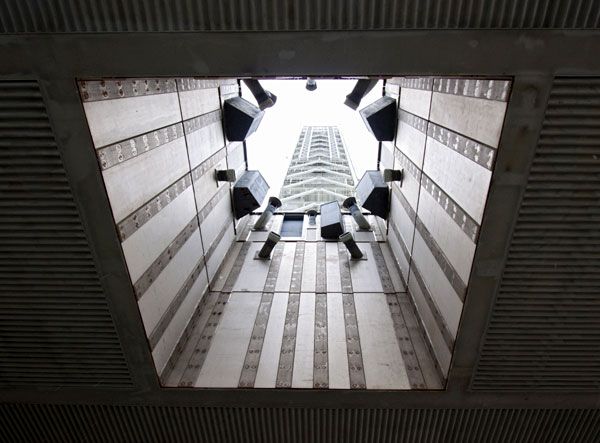 NASA / Jim Grossmann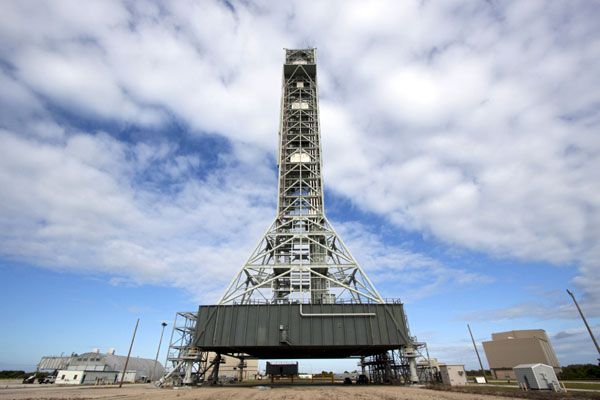 NASA / Jim Grossmann