NASA
IMAGES OF THE DAY...
At the Michoud Assembly Facility in New Orleans, Louisiana, construction continues on the very first
Orion Multi-Purpose Crew Vehicle
(MPCV)
that will soar into space two years from now. Known as
Exploration Flight Test 1
, the MPCV demonstration will be launched into Earth orbit onboard a
Delta IV
rocket in late 2013.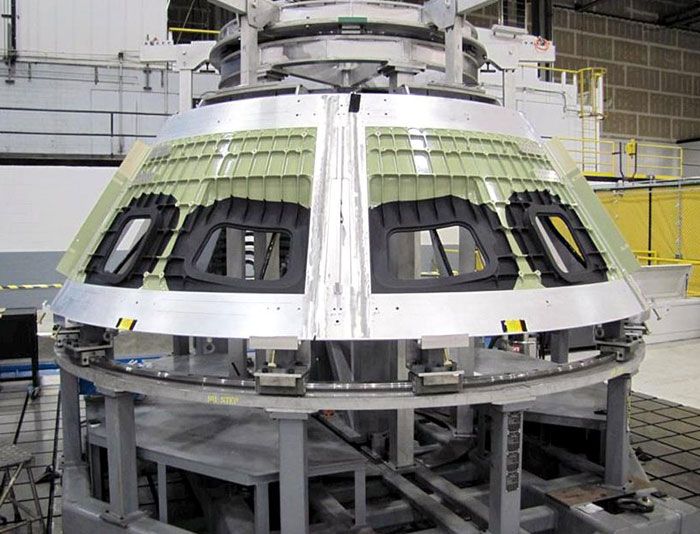 NASA
Below is a music video chronicling the progress made on the Orion spacecraft over the last few years.